New Research Highlights Major Flaw in Many Christians' Thinking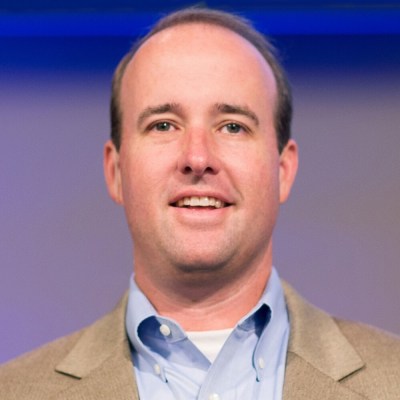 New research shines a light on an area of life where many American Christians are reluctant to allow the Bible to influence them: their finances.
According to American Bible Society's 2016 State of the Bible report, just 16 percent of all American adults, 46 percent of practicing Protestants and 20 percent of practicing Catholics say the Bible has "a lot" of influence on how they make decisions about money and finances.
The same report found that the picture is even worse when it comes to what people buy. A scant eight percent of all American adults, 26 percent of practicing Protestants and nine percent of practicing Catholics said that the Bible has a lot of influence on what they actually buy.
What is behind the reluctance of some Christians to allow the Bible to speak into their finances? I believe it is a fundamental misunderstanding of ownership.
Far too many Christians feel like they have checked the "God box" as long as they are giving something to their local church. And the rest of what we have is theirs to try to manage as best they can. But the reality is that God, as the author of all and the giver of all good gifts, actually owns everything.
Given that God doesn't need our money, does He really care about our finances? He cares because what we do with our money says a lot about our hearts.
Matthew 6:21 tells us, "Where your treasure is, there your heart will be also." So how can we say that God has our hearts if we won't allow Him to have our finances?
Apart from the Bible's clear instructions to allow God into our finances (which, let's face it, should be reason enough), it just makes good sense to bring God into money matters.
Imagine if you had Warren Buffet on speed dial. Would you not consult him before making an investment? But as Christians, we have access to wisdom far beyond Buffet. Every day we can tap into the wisdom of the ages recorded in God's Word.
It may seem counterintuitive, but giving up control of our money to the Lord will enrich our lives more than we can ever imagine. Whether you live paycheck to paycheck or you are sitting on an enormous asset portfolio, finances can be a huge stressor in our lives. But when we trust God with our finances, He in turn gives us freedom and peace.
The good news is that more and more Christians are recognizing their need for and the value of biblically wise financial counsel. Over the past 3 years, Kingdom Advisors, a community of Christian financial professionals, has seen a 60 percent increase in membership. And the demand for their services is also increasing.
The State of the Bible research provides Americans Christians with an opportunity to recognize an area in which we can grow. Seeking biblical wisdom for your finances begins with a decision: the decision to surrender all that you have to the Lord.
The next step is to learn what the Bible actually says about money. (Here's a hint: the Bible has A LOT to say on the subject.) It may be scary at first, but the freedom and contentment that comes from giving God control is more than worth it.
Rob West is the president of Kingdom Advisors, a community of Christian financial professionals, and the permanent guest host of MoneyWise, a nationally syndicated radio program. To find a Certified Kingdom Advisor to provide biblically wise financial advice, visit https://kingdomadvisors.com/choose-a-professional/directory-search.