NewSong Says Winter Jam Is 'God's Tour' as It Makes History (Interview)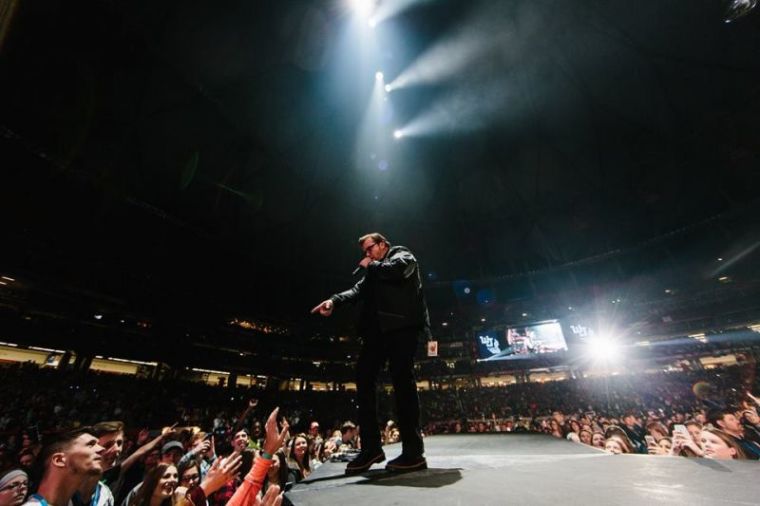 Winter Jam 2017 Spectacular made history this month by packing out the final concert that will ever be held in Atlanta's Georgia Dome, and founders NewSong say the success of the tour is because it's "God's tour."
Winter Jam is known for bringing Christian music's biggest names on tour together to inspire families all across the country. The tour recently stopped at the Georgia Dome in Atlanta and played to more than 27,000 people, marking one of the tour's biggest nights ever and the Dome's final music concert.
With still more than 20 shows left on the schedule for Winter Jam, NewSong's Eddie Carswell says what people will see when they come out to the show is a "blown up" version of what they always do, which is share the Good News of Jesus Christ.
"We just make it more available to people. Bringing us all together, having a great time, worshiping God, and presenting the Gospel," Carswell told The Christian Post.
The all-star lineup on tour with NewSong includes Crowder, Tenth Ave North, Colton Dixon, Britt Nicole, Andy Mineo and Sadie Robertson, among others.
"You know, people say, 'You guys are doing a great thing,'" Carswell recounted. "And I always say, 'We didn't do anything, this is God's tour!'"
Matt Butler, cellist, keyboard player and vocalist of the band, echoed Carswell's sentiments.
"We say it all the time: it's God's tour. We hold very closely to it and God has blessed It," he asserted. "It's become sort of a family. The Christian music world — the whole family, it's become very small to us because we get to do it every year with different artists, different bands, and we make new friendships and relationships. We even have church on the road together. It's pretty amazing, we couldn't have put this together without God."
The Grammy-nominated group has kept their prayer the same since Winter Jam was founded in 1995.
"We pray that God would use us. That He would have His way while we're out there. Since I'm so involved with the whole thing, I find myself praying not only for NewSong and that we do a good job, but that God uses all of us — that He keeps us safe and watches over us, that we'll be steadfast and present the Gospel. And that the people who leave [would be] encouraged, and that someone would come to know Christ for the first time," Carswell revealed.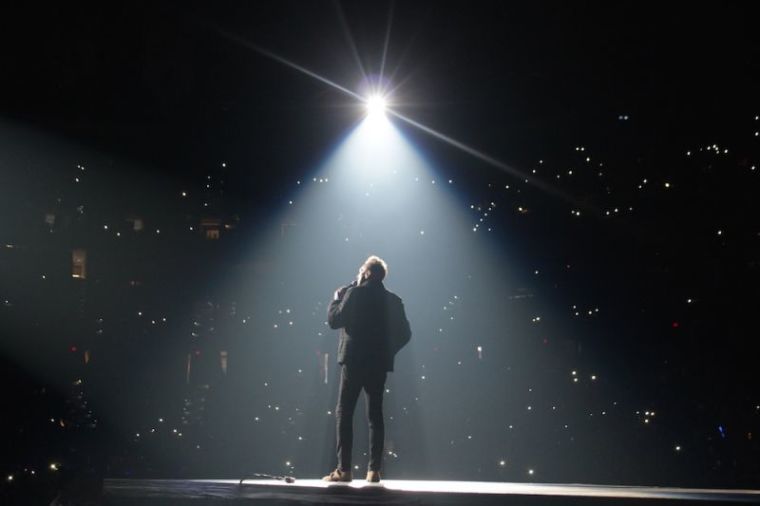 With entry tickets at just $10, night after night arenas fill up with people ready for a time of ministry and worship.
Carswell told CP that the low ticket prices for Winter Jam was inspired after the band's book signings which draw crowds of people who are grateful to see them. As they interacted with their fans who waited in line they realized many of the families at the book signings had never seen them perform live because they could not afford tickets for everyone.
"We try to keep it at a price which everybody could come," he said. "That's what it's always been about. Everybody can come, everybody can hear the Gospel, everybody can enjoy, and that's what we're still trying to do."
"It's a great thing for Christian music because it would be a shame if people don't get to hear it because they can't afford it. They can afford to go to church but they can't afford to go to a concert where the music's playing. That isn't right. So, we tried to turn it upside down and it's been fun to go against the grain," Carswell added.
Winter Jam offers a variety of genres of music,  guest speakers and ministers.
"We do try to make sure that we have something for everybody. Good quality something, not just anything," he said.
Winter Jam is the largest first quarter Christian tour every year and sometimes it's even the largest first quarter tour in the world in all genres. For more information about the tour and the remaining dates, visit Winter Jam's website.