NewSpring Church volunteer caught on camera molesting 3-year-old boy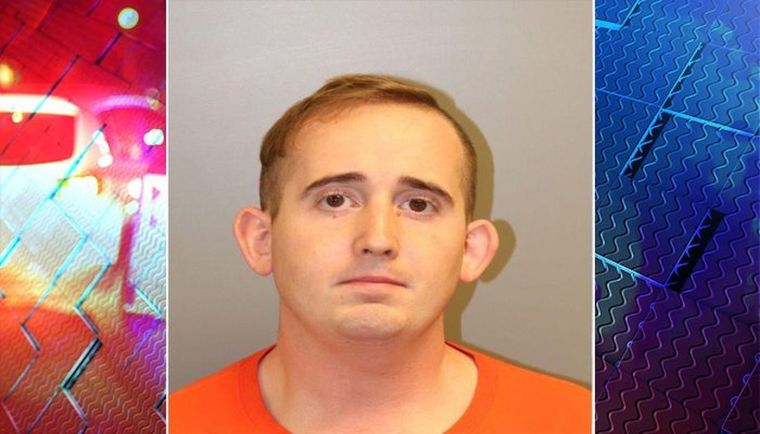 A NewSpring Church volunteer was arrested after he was caught on camera performing oral sex on a 3-year-old child.
Jacop Robert Lee Hazlett, 28, charged with first-degree criminal sexual conduct with a minor, was denied bond on Wednesday, WCSC reported.
The incident occurred on Sunday at the South Carolina megachurch, when Hazlett escorted a 3-year-old boy into a bathroom. The suspect performed oral sex on the boy after the boy used the restroom, before pulling his pants back up.
An investigator revealed that the crime was caught on camera that was stationed outside the bathroom.
NewSpring released a statement, explaining that it was made aware about Hazlett's alleged actions on Monday.
"Once we were made aware, we reviewed video footage from the past 90 days in which Hazlett served as a Kidspring volunteer. In the videos, it appears there was inappropriate conduct by Hazlett," the statement explained.
"We immediately took steps to prevent Hazlett from volunteering in any capacity at our church in the future and, at the same time, we reported this information to law enforcement. NewSpring is fully cooperating with law enforcement's ongoing investigation."
The church insisted that it is "steadfastly committed to safety and security, and because of this commitment, we have an extensive screening process for all adults before they are allowed to volunteer with children, birth through 12th grade."
The church said that it carried out a background check on Hazlett when he started volunteering in March, but it came back clean.
"As a part of NewSpring's child safety and security program, we perform criminal background checks, interview each potential volunteer candidate one-on-one, and provide detailed training for volunteers serving with children of all ages," the church said.
"Our background check includes verification of Social Security number, address history, National Criminal Database Search, National Sex Offender Search, and re-verification of no records of criminal convictions or use of aliases. Hazlett successfully completed our volunteer screening process before he was allowed to volunteer. Also, as part of NewSpring's commitment to safety and security, every KidSpring room contains video cameras."
North Charleston Police spokesman Spencer Pryor said that investigators are working with church officials and examining whether there could be more victims.
Hazlett's next court date has been set for Jan. 14, 2019, WCIV reported.
NewSpring, which has an average attendance of 23,055 people, has undergone a number of changes in recent years. It fired its senior pastor, Perry Noble, due to alcohol abuse and other "unfortunate choices and decisions" back in 2016, and according to its website has since replaced him with Jesus Christ.
"We are a true team approach to ministry now. I was senior pastor for one year but now our church has one senior pastor and we've literally in our new bylaws named Jesus Christ as our senior pastor. So we are structured differently now. It's a true team approach and let me tell you, I love it," Teaching Pastor Clayton King said in September.