NewSpring Pastor Perry Noble: These 7 Bible Verses Will Change Your Perspective on Life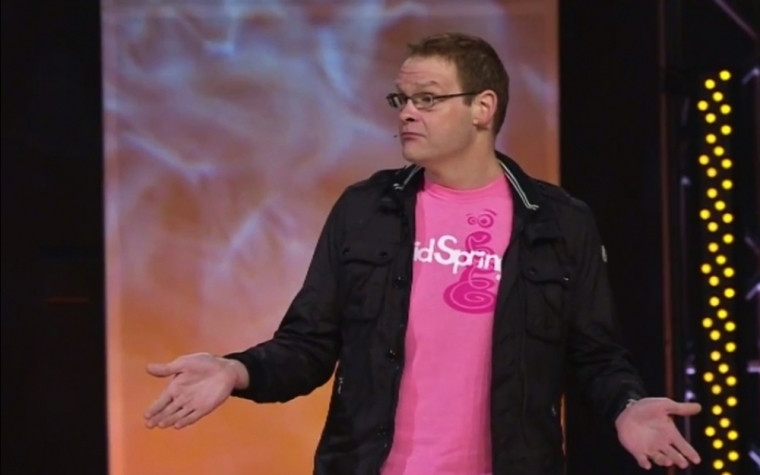 Megachurch Pastor Perry Noble is sharing seven Bible verses that he says "can absolutely change your view on life!"
Noble, who leads NewSpring Church in Anderson, South Carolina, says the Bible verses he's sharing on his personal blog this week are beneficial to both seasoned Christians and those who are just now starting to read the Bible.
"We've been given an incredible book (The Bible) — AND, you can understand and apply it — and it will change your life," Noble said Tuesday.
Along with the Bible verses, Noble also includes a question for Christians to ask when reading each passage.
For Ephesians 3:20, which states, "Now to him who is able to do immeasurably more than all we ask or imagine, according to his power that is at work within us [NIV]," Noble suggests the reader ask "What does this verse say God can do?"
Noble also offers Philippians 1:6, which reads: "... being confident of this, that he who began a good work in you will carry it on to completion until the day of Christ Jesus."
For this passage, the megachurch pastor suggests the reader question: "What is the promise made in this verse?"
Along with these verses, Noble also encourages Christians to peruse Acts 4:12, John 20:21, Acts 20:24, Hebrews 4:12 and Matthew 6:33, saying he hopes these verses "will both encourage and challenge all of us!"
Noble has repeatedly taken to his personal blog to share important Bible verses, indicating that some are his all-time favorites while others are meant to guide Christians through a difficult time in their lives.
In a July 2007 post, Noble shared a few of his favorite Bible verses, including Ephesians 3:20, Romans 8:1, and John 3:17.
Noble explains that Ephesians 3:20, which discusses God's power within each human, serves as his motivation to dream big.
"Now to him who is able to do immeasurably more than all we ask or imagine, according to his power that is at work within us [NIV]," the verse states.
"This keeps me going! Just when I think I might be dreaming too big God always brings this verse to mind! HE IS ABLE!" the megachurch pastor exclaims.
In a September 2014 blog post, Noble outlined seven verses that have helped change his financial future, including Deuteronomy 8:18, Proverbs 3:9-10, Proverbs 22:7, Malachi 3:10, Matthew 6:24, II Corinthians 9:6-8, and II Corinthians 9:15.
For Matthew 6:24, Noble explains that "this verse has always served as a reminder from Jesus that the No. 1 competitor for my heart is money ... and that if I am going to follow Him financially I must do it intentionally because it will not happen accidentally."
The megachurch pastor also says that II Corinthians 9:15 is a very emotional verse for him.
The verse states: "Thanks be to God for his indescribable gift!"
"This one WRECKS me every single time I read it or hear it and it is PROOF that you can give without loving, but you cannot love without giving," Noble writes.
In a June 2007 post, Noble explains that Christians can live a "life of no regrets" by making decisions that are "right in the eyes of the Lord," as stated in II Chronicles.
"My prayer is that I will ALWAYS do what is right in His eyes. … THAT is how to live a life with no regrets. Seriously ... I challenge you — look back over your life at the BIGGEST regret you have relationally, emotionally, financially… and I think we can all agree that the regret we thought of was something that we KNOW wasn't right in the eyes of the Lord," Noble encourages.