NFL-Player-Turned-Pastor Antonio Armstrong, Wife Shot Dead; 16-Y-O Son Charged With Double Homicide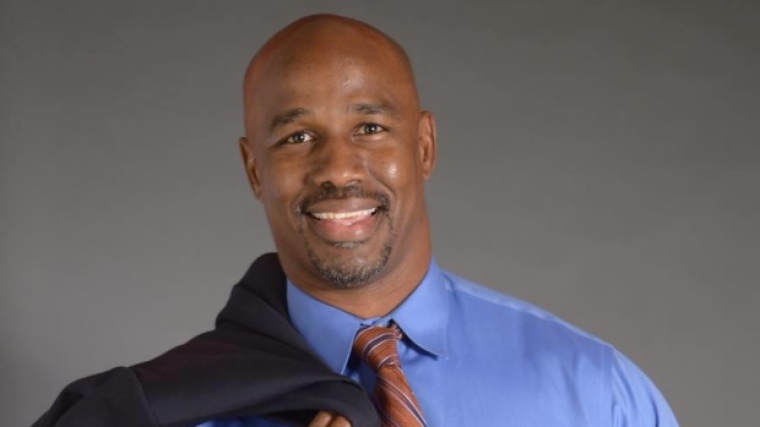 Pastor Antonio Armstrong, a former Texas A&M and Miami Dolphins linebacker, and his wife, Dawn, were fatally shot inside their Houston home. Their 16-year-old son was charged with double homicide, but his motive remains unknown.
Dawn Armstrong, 42, died at the scene, and Antonio Armstrong, also 42, was pronounced dead at Memorial Hermann Hospital hours later with a gunshot wound to the head Friday, according to Fox8.
Houston police have not been able to determine a motive for the murder, but they found a note lying next to a gun, which read, "I've been watching you."
It was the son, one of the three children of the Armstrongs, who called 911. The teen, who has not been named, will be tried as a juvenile. The two other children were also in the house when the shooting took place, according to reports.
Antonio Armstrong was associate pastor at Spirit and Life Kingdom Center in southwest Houston, which is led by his mother, Pastor Kay Shorter. Antonio and Dawn were also involved in the church's marriage ministry, according to the church's website.
"We are committed to teaching the Word of God with simplicity and understanding," the website says. "Our vision is for people from all walks of life to understand and receive God's love, forgiveness, grace, mercy and power for them through Jesus Christ."
"They're the family that everyone wanted to be like... her and Antonio together, they are what they call a power couple," Dawn's cousin, Vaun Lee Armstrong said, according to Bet.com. "There was nothing left out. There was no neglect or anything. There was nothing that even could possibly have justified this situation."
"This was an outstanding family," Houston Police Department homicide investigator Jimmy Dodson told KPRC2. "The male of the family was an absolute hard-working breadwinner. He was an associate pastor in the area church. He's a great guy. The mother was apparently a great mother, according to family members. Like I said, it was kind of the all-American family."
Former A&M head coach R.C. Slocum remembered Antonio in a statement. "Antonio was a special young man. He was an All-American and an outstanding player, but he was an even better person. He was such a positive influence on his teammates. He always had a great big smile and was a joy to coach," Slocum said.
The couple also ran First Class Training, a gym in Bellaire. Antonio advocated health and fitness, and was a motivational speaker, posting videos on YouTube, according to ABC7.
His YouTube channel was titled "Strong Talk," whose introduction video said, "Through the healing process, you are strengthened. Life is about being happy and I hope that through these talks, you can take your own personal pains – your own personal disappointments – and find strength in it so you can be the best you that you can be."