NFL Pro Bowl Safety Antrel Rolle Says 'Sign' From God Inspired Him to Sign With Chicago Bears Over Washington Redskins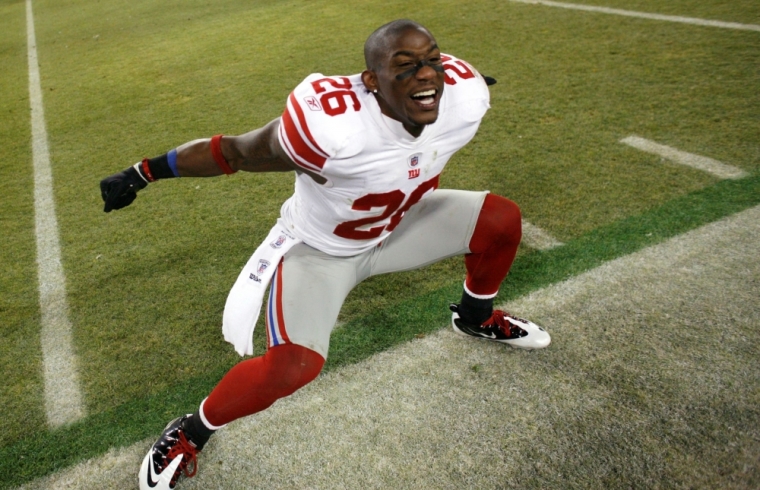 As former New York Giants safety Antrel Rolle was being courted this offseason by a handful of NFL teams looking to acquire his skills, the three-time Pro Bowl selection says that it was ultimately a sign from God that led him to signing with the Chicago Bears last week.
Last Wednesday, the 32-year-old 10-year NFL veteran inked a three-year, $11.25 million contract with the Bears after spending five years as an outspoken leader of the New York Giants defense.
Rolle appeared as a guest on New York's CBS sports talk radio station, WFAN, last Friday to discuss his decision to sign with the Bears, after becoming a vital part of a Giants defense, which won a Super Bowl in 2011, and having built such a strong affinity for New York City.
After telling hosts Joe Benigno and Evan Roberts that the Giants didn't seem interested in resigning him to a new contract this offseason, Rolle explained that he had a number of potential suitors that he could have signed with. But as his decision came down to the wire, he was stuck between choosing to sign with the Bears or the Washington Redskins, a Giant NFC East divisional foe.
Rolle further explained that on that Sunday night, days before he signed his contract with the Bears, he asked God for a sign indicating the best direction for him to take in the next phase of his life.
"There were other teams that showed major interest, but what it boiled down to was deciding between the Washington Redskins and the Chicago Bears," Rolle said. "First and foremost, like I said, I pray a lot and I know all things happen through Christ. I just asked God on Sunday night right before I was going to sleep — I just asked God and said: 'I pray that you just give me a level head. I pray that you just give me a sign to lead me in the right direction and I will follow your lead.'"
Rolle continued by saying that early that next morning, he was uncharacteristically woken up by what he perceived to be the message from God that he asked for.
"It was Monday morning at 4:33 a.m. I never wake up during the middle of the night and it was 4:33. I got a text or an email to my phone and the email said: 'Orbitz Alert: Flights to Chicago Discount Fare.'
"I'm like, 'Wow!'" Rolle added. "It just hit."
Although Rolle said he will have a hard time parting ways with New York City, a city he grew to love so much over the last five years, he knows that God has other plans in store for him in Chicago.
"I never question God's plans for me, and the hardest thing I've had to do in my life is leaving the New York Giants," Rolle explained. "To this day, I feel it when I talk and feel it when I think … its been family. I have never been able to call a place 'a home away from home,' but New York is the first place in my lifetime that I have ever been able to call 'a home away from home.'"
Despite the fact that Rolle will be playing in Chicago and also started his playing career with the Arizona Cardinals in 2005, New York will always be closest to his heart.
"It doesn't matter what uniform I'll be wearing on Sunday, I have New York tattooed on my chest and that ain't going anywhere," Rolle asserted.