NFL Star Ben Watson: Bernie Sanders 'UnAmerican' for Questioning Trump Nominee's Evangelical Beliefs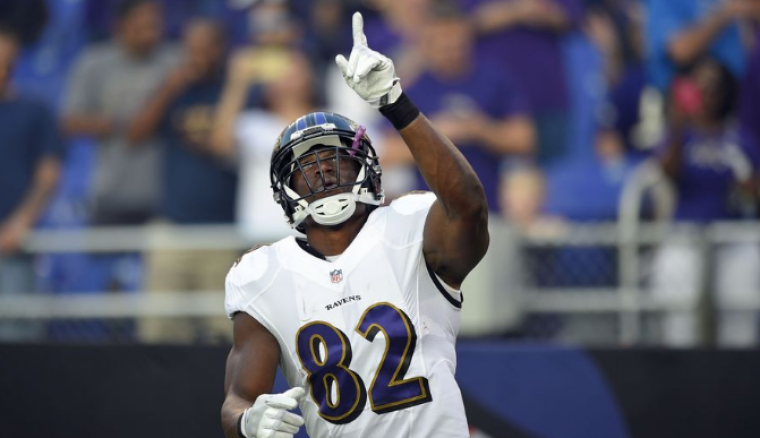 Baltimore Ravens tight end Benjamin Watson and evangelical religious leaders from both sides of the political aisle have spoken out against Sen. Bernie Sanders' questioning of White House Deputy Budget Director nominee Russell Vought's evangelical beliefs on salvation.
On Wednesday, the senator from Vermont and a self-described democratic socialist, hammered Vought during his confirmation hearing and began the exchange by citing a letter of concern from the Arab American Institute.
Sanders grilled Vought about an op-ed that he wrote for the Resurgent in 2016 defending the theology of his evangelical alma mater Wheaton College during the media firestorm that ensued after it suspended a professor who argued that Christians and Muslims worship the same God. Sanders criticized Vought on his belief that Muslims and other non-Christians stand condemned if they don't follow Christ.
"You think your statement that you put into that publication, they do not know God because they rejected Jesus Christ, His Son, and they stand condemned, do you think that's respectful of other religions?" Sanders asked.
After Vought responded that he wrote that post on his Christian beliefs that are consistent with his college's statement of faith, Sanders called Vought's statement "indefensible," "hateful" and "Islamophobic." Sanders added: "I would simply say, Mr. Chairman, that this nominee is really not someone who this country is supposed to be about."
The exchange between Sanders and Vought caught the eye of Watson, a veteran NFL player and devout Christian who is not afraid to speak out publicly on social issues facing the country.
"With all the talk about what's unAmerican, a U.S. senator attempting to disqualify a nominee because of his faith is exhibit A," Watson wrote in a Facebook post Thursday night.
Watson is not the only prominent Christian figure to take to Facebook to voice their disapproval of Sanders' comments at Wednesday's hearing.
"Is Bernie Sanders right? NO. Is he wrong? YES. Is Russell Vought politically correct? NO. Is he right? YES!" leading evangelist Franklin Graham wrote on his Facebook page. "Jesus said, 'I am the way, the truth, and the life. No one comes to the Father except through Me.' End of discussion."
Russell Moore, the president of the Southern Baptist Convention's Ethics & Religious Liberty Commission, called Sanders' comments "breathtakingly audacious and shockingly ignorant" of the U.S. Constitution and Christian teachings.
"Even if one were to excuse Senator Sanders for not realizing that all Christians of every age have insisted that faith in Jesus Christ is the only pathway to salvation, it is inconceivable that Sanders would cite religious beliefs as disqualifying an individual for public office in defiance of the Constitution," Moore said in a statement shared by the ERLC press office. "No religious test shall ever be required of those seeking public office. While no one expects Sanders to be a theologian, we should expect far more from an elected official who has taken an oath to support and defend the Constitution."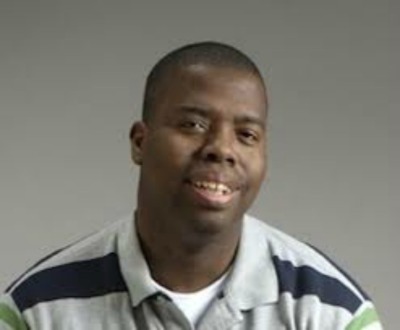 Atlanta Pastor Maina Mwaura, a Democrat who no longer identifies as a member of the party, told The Christian Post on Friday that he was "disappointed" by Sanders' remarks.
"I think this is one of those cases where Democrats wonder why they have such a hard time with evangelicals," Mwaura said. "Part of the problem is that they are not speaking our language and then they give evangelical Christians fuel and ammunition to provide the mistrust that evangelicals have toward them. I look at what he did a couple of days ago. Honestly, he fueled that fire."
Mwaura, who has served at a number of churches across the U.S. and most recently served as missions pastor at West Ridge Church in Dallas, Georgia, asserted that this is not the first time a Democrat has fueled evangelical distrust of the Democratic Party.
"If this was one of the first times, I would [likely] give them a pass. But here we are again because it happened a month or so ago with DNC Chair [Tom] Perez with his whole issue about abortion," Mwaura said. "The deal is they keep going further left and if they keep doing this, they are not going to win any election anytime soon when it comes to mainstream evangelical voters. One of the reasons why we lost in November is because of some of these comments."