Nick Cannon Blames the Devil for Rumors About Ex-Wife Diss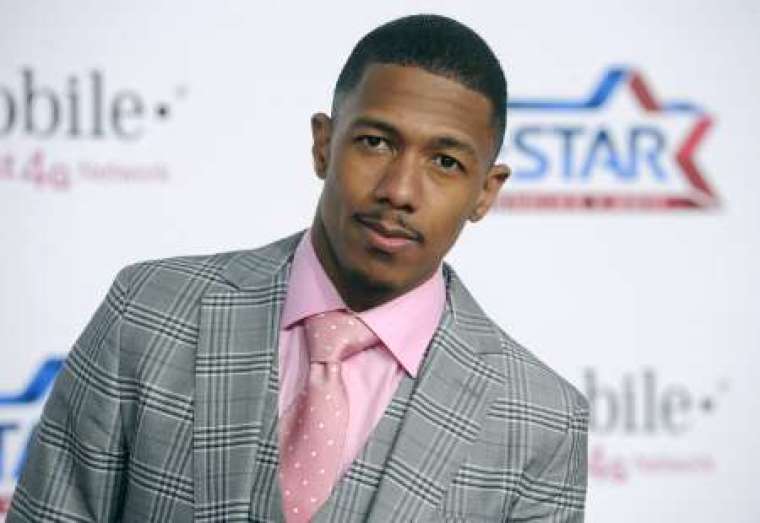 Nick Cannon seems to be blaming the devil for people fueling a rumor that he made a song that speaks negatively about his ex-wife, singer Mariah Carey.
"The devil is busy," Cannon tweeted Wednesday. "We got to learn how to navigate through the sensationalism and lies. #DontBeDistracted."
The 35-year-old multi-talented entertainer's message comes after the release of the song "Oh Well" on Soundcloud.
"All you needed was a [expletive] with the money, cars and cribs. I still feel bitter about it," Cannon raps in the song. "You leaving the house. You [expletive] that [expletive], giving me a reason to bounce. Oh well."
While multiple media outlets attempted to make Carey, 45, the subject of his new song, Cannon revealed that it was a character piece from one his movies. He sounded off on the people perpetuating those rumors.
"Sorry to disappoint the bottom feeders but you won't be hearing any diss records from me unless it's about the GOVERNMENT! LOL," Cannon tweeted. "How many times do I have to reiterate @MariahCarey and I are super cool! Stop trying to create negativity, we will never subscribe to it."
While Carey is now engaged to Sydney business tycoon James Packer, Cannon made it clear that both parties have moved on since their 2014 split.
"We are both VERY happy and have both moved on, so all the outlets reaching for gossip, it's not 2014 anymore. Do your jobs better! #OldNews," he wrote. "Like I have always said I will forever Respect and Love @MariahCarey and will never say anything negative about the mother of my children."
In 2014, Carey and Cannon announced their split after six years of marriage and two twin children, now 4 years old. While Cannon covered up a tattoo of his wife's name with a massive image of Jesus Christ on his back, he has spoken about having a tough time dealing with people speculating about his personal life.
Earlier this year, he told Huffington Post Live that it is not always easy to discuss his personal business in the public eye.
"It's interesting because dealing with your personal life in the public eye and really, a lot of the time, public opinion is the harshest thing about it, so you kinda have to block out all that stuff, even coming and speaking about it and talking about it, because people are gonna have opinions and I always kinda came to that belief that, 'Hey, what people say about me is really none of my business,'" he previously told HuffPost Live. "Or like, and if people truly feel like they need to be worried about my life, I think I tweeted something, I was like, 'Hey, don't worry about my life, worry about why you're worried about my life.'"