Nick Cannon releases Gospel single 'No Weapon' with Kierra Sheard-Kelly after troubling year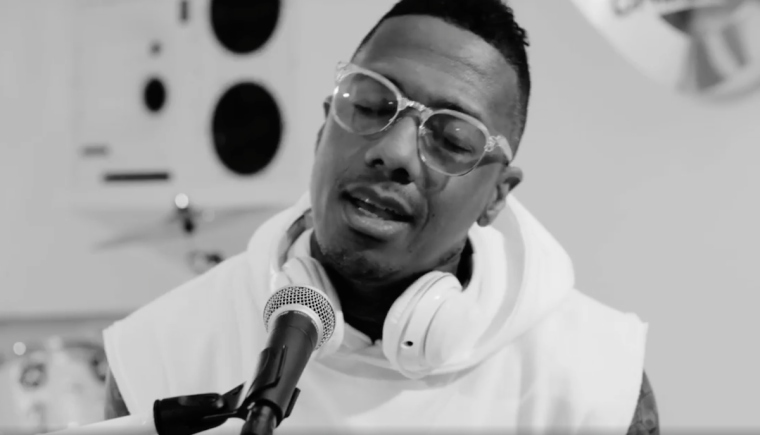 Actor and rapper Nick Cannon took a departure from his mainstream image to release his own rendition of the Christian classic "No Weapon," featuring gospel singer Kierra Sheard-Kelly. 
"No Weapon" was released on Good Friday and is the second song released by "The Masked Singer" host this year. 
The new gospel single release was accompanied by a music video in which Cannon joins Sheard-Kelly and a choir, all dressed in white, as they sing Fred Hammond's gospel classic. The original version of the worship declaration was released in 1996 and has been covered by many artists, including actor Jamie Fox.
"Good Friday! No weapon that is formed against thee shall prosper. Thanks to @KierraSheard [for] coming through and blessing us all with an Ncredible Session!" Cannon tweeted.
The unlikely duet features both the Grammy-winner and Cannon harmonizing on the track as Cannon also played the piano. The song was a departure for the entertainer who is known, musically, as a rapper.
The entrepreneur was raised in a Christian home. His father, James Cannon, is a TV evangelist.
On Instagram, while promoting his new video, Cannon referenced the Bible verse in which the classic song was inspired. 
"'No weapon that is formed against thee shall prosper' Isaiah 54:17," Cannon wrote. 
The logo for Cannon's entertainment company, Ncredible, can be seen in various shots of the new music video.
Cannon has been working to distance himself from a controversy that erupted last year, resulting in him being fired by ViacomCBS after he expressed anti-white and anti-Semitic sentiments, for which he later apologized. 
On an episode of his podcast "Cannon's Class," he said white people were "less than," "evil" and "savages" because they have less melanin. White people, Cannon said, "are closer to animals" and are "the true savages."
He later apologized to the Jewish community for his anti-Semitic comments and met with Jewish human rights groups and listened to the stories of Holocaust survivors.
The new rendition of "No Weapon" is featured in the 2020 film "She Ball." The movie is written, directed by and stars Cannon. 
"She Ball follows Avery Watts [played by Nick Cannon], a single father who lost his NBA dreams to gang violence. Avery struggles to keep his family community center open amid rising gentrification in his Inglewood community," the synopsis reads. "He joins forces with an unlikely ally, Shelby Vandergun, a white girl with serious basketball skills. Together, they fight against local politicians, gangs, and their own stereotypes to save their community."
"No Weapon" follows Cannon's March music release, "Ghetto Blues," a song that spotlights homelessness in Los Angeles.