Nick Vujicic Counters US Bullying Epidemic With Live Webcast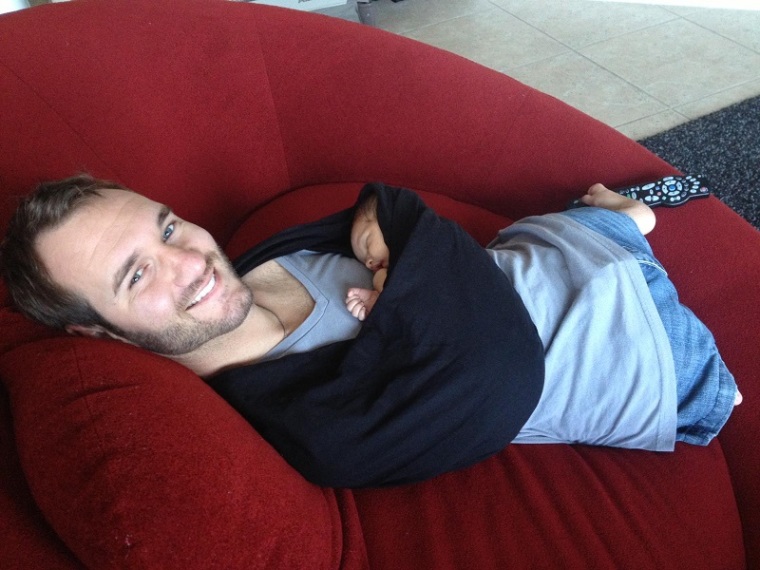 Nick Vujicic is going live on the Internet to counter the bullying epidemic in the U.S. during a free webcast on Thursday.
The best-selling author and founder of Life Without Limbs is hosting the event in connection with the release of his book, Stand Strong, on April 15.
"Nick has experienced bullying of all kinds for being 'different,'" organizers of the event state. "But he's learned that he doesn't have to play the bully's game – and neither do you. In Stand Strong Nick gives you strategies for developing a 'bully defense system,' so you can handle bullies of all kinds by building your strength from the inside out."
The promotional post continues, "With no arms, no legs, and no defense, Nick Vujicic was once a bully's target and knows what it feels like to be picked on and pushed around: It makes your stomach hurt, gives you nightmares, and feels like there is no hope in sight. But Nick shows how you too can overcome and rise above bullying."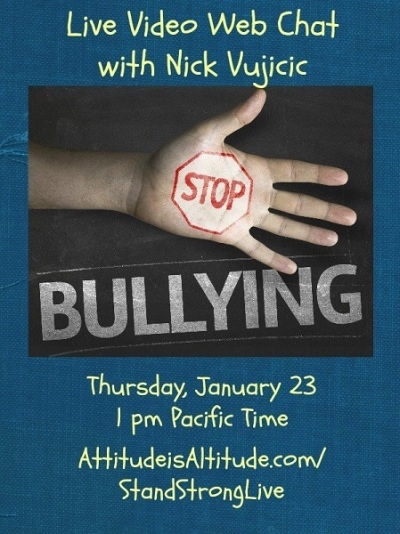 According to Vujicic's publicist, the book will help readers learn how to: create a safety zone within yourself; establish strong values that no bully can shake; deal with cyber bullies; develop a spiritual foundation to stay strong against bullying; monitor your emotions and control your response to them; and help others who are being bullied.
Vujicic, a motivational speaker who has shared with hundreds of thousands of people around the world his story of hope, shared recently with an "Oprah's Lifeclass" audience that the power of faith in action is what has helped him persevere despite his physical limitations.
By now, Vujicic's story is well-known to many who have watched his YouTube videos, listened to his motivational speeches or read his books. At 30 years of age, the Australian-born evangelist can play golf, soccer, jump off diving boards, swim, skateboard, and skydive – all without the use of arms or legs. Diagnosed with a rare birth disorder, Vujicic has had to adapt to the world without arms and legs since the day he was born. But despite the many obstacles in his way, he has found that through the power of hope and faith, nothing has managed to stop him.
To watch the live webcast on Thursday, Jan. 23 at 4 p.m. EST and 1 p.m. PST, click here: http://www.attitudeisaltitude.com/standstronglive