Nigerian court acquits evangelist charged with kidnapping after helping convert to safety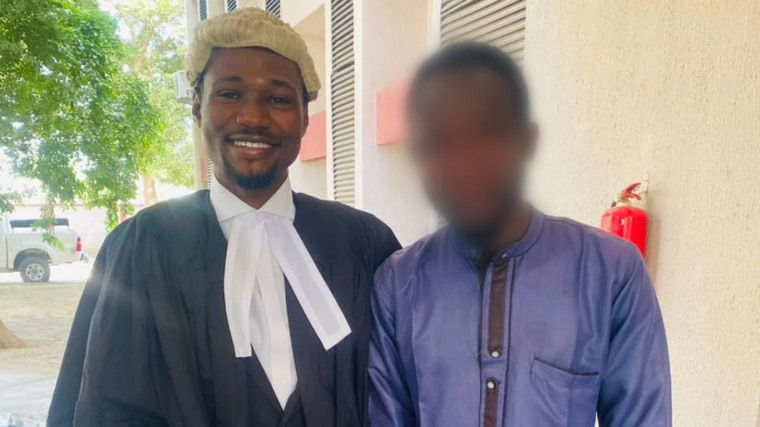 A court in northeast Nigeria has acquitted a Nigerian Christian evangelist of kidnapping charges related to facilitating safe passage and accommodation for a 17-year-old Christian convert facing death threats.
The court's decision was delivered earlier this month, according to the human rights group ADF International, which supported the defense of an evangelist known by the pseudonym Daniel Kefee through its allied attorneys in Nigeria.
In 2018, Hafsatu converted to Christianity after an encounter with Kefee. Her family threatened to kill her due to her new faith, and Kefee helped arrange for her to stay at a Christian school residence for her safety, ADF International said Monday in a statement.
The attorneys argued that providing life-saving assistance cannot be considered a crime. The court, siding with this perspective, questioned the government prosecutors, highlighting the potential risks had Kefee not acted to protect Hafsatu.
ADF International legal counsel Sean Nelson called the ruling "an incredible victory for religious freedom in Nigeria."
Nelson highlighted challenges faced by Christian converts from Islam in Nigeria, who often cannot practice their faith due to threats and attacks. Nelson expressed hope that Kefee's acquittal would aid others in similar situations.
Hamman Ezekiel Pwana, Kefee's lawyer in Nigeria, is grateful the court acknowledged that Christian converts should not face threats and that assisting them is not criminal.
Christians, along with other religious minorities, face severe persecution in Nigeria.
Last year, over 5,600 Christians worldwide were killed for their faith, with 90% of these deaths occurring in Nigeria, the global Christian persecution watchdog organization Open Doors reports. 
ADF International is also involved in the legal defense of Yahaya Sharif-Aminu, a Sufi Muslim musician in Nigeria who has been imprisoned for 3.5 years. Sharif-Aminu was sentenced to death by hanging for sharing song lyrics considered blasphemous on WhatsApp. 
With a population of over 200 million, almost evenly split between Christians and Muslims, blasphemy laws exacerbate societal tensions, ADF International contends, noting that they not only punish individuals for expressing their beliefs but also silence people from sharing their faith and fuel societal violence.
Instances of mob violence triggered by blasphemy accusations are not uncommon.
Last May, Deborah Emmanuel Yakubu, a Christian student, was killed by her Muslim classmates in Sokoto State following blasphemy accusations. Another Christian woman, Rhoda Jatau, faced similar threats and violence and is currently imprisoned, awaiting trial for blasphemy. ADF International is also supporting Jatau.
Religious freedom advocacy organizations appealed to the United Nations on behalf of Yakubu and Jatau. UN experts responded with a joint allegation letter to the Nigerian government in August, highlighting the danger of blasphemy laws as a violation of international human rights.
"Both cases appear to be related to the legitimate exercise of the right to freedom of thought, conscience and religion and of freedom of opinion and expression. Both are members of a religious minority," the letter reads.
"While we do not wish to prejudge the accuracy of these allegations, we wish to express our utter concern at the lynching and burning alive of Ms. Emmanuel; the apparent negligence of the police prosecution and the lack of accountability for the perpetrators of her murder; we are also concerned at the arrest and detention of Ms. Jatau, accused of 'blasphemy,' who has been imprisoned for over a year for what appears to be her mere peaceful exercise of her right to freedom of expression and freedom of religion or belief."