Nigerian Pastor Kidnapped by Fulani Herdsman Freed After 5-Day Abduction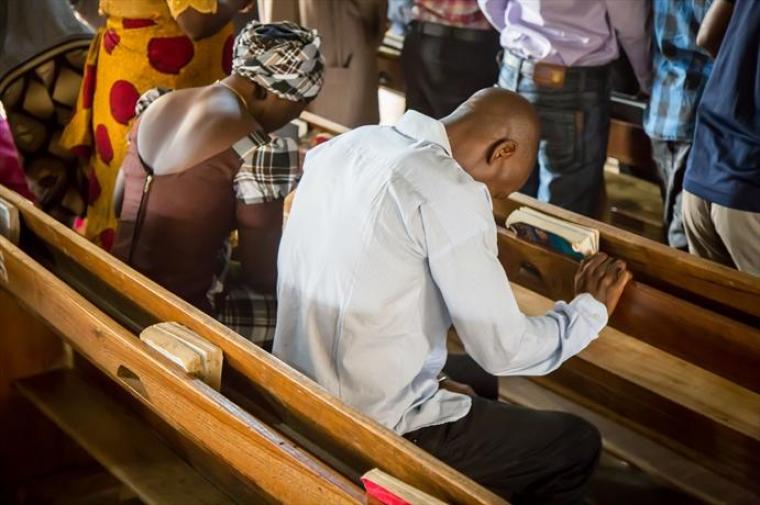 An evangelical pastor who was kidnapped by suspected Fulani herdsman in Nigeria last week has been freed, Christian leaders have announced.
The Rev. Jen Moses, a denominational leader with the Evangelical Church Winning All who was abducted on Aug. 4 while on his way to a church leadership seminar, was reunited with his family in the early hours of Wednesday morning.
ECWA, which is one of the largest Christian denominations in Nigeria with about 5 million members, released a statement confirming that Moses, who serves as the denomination's Christian education director, was released.
Morning Star News, a donor-funded agency dedicated to sharing the stories of persecuted Christians across the globe, reports that although church leaders did not reveal whether ransom was paid to secure the pastor's release, church sources have confirmed that a payment was made to the captors.
"Praise God we arrived in Jos safely with our CE [Christian education] director at about 1 a.m. on the 9th August 2017," the Rev. Ishaku Yaro, a pastor at ECWA headquarters in Jos, wrote in a Facebook post, according to Morning Star News. "Special prayers took place at the ECWA GS house, and he was reunited with his wife. Please allow him to rest. ... Presently, he will be somewhere resting for at least three days before coming back home."
In a statement posted to Facebook, ECWA General Secretary the Rev. Yunusa Nmadu blamed the lack of protection from the Nigerian government for the "increasing level of insecurity and criminality across the country."
"The Evangelical Church Winning All is seriously worried about the growing spate of insecurity and criminality in Nigeria which appears to have overwhelmed the government and its security agencies as nowhere — home, market places, work places, worship places and our highways — are safe," the statement reads. "Like many other Nigerians, ECWA members are suffering the brunt of insecurity on our highways which have been taken over by armed robbers and kidnappers who kill, maim, torture, rape, steal and extort outrageous ransoms from their helpless poor victims while security agents looks away.
"Very recently, one of our pastors who had just regained his freedom was held hostage for five days by some daredevil young Fulani kidnappers who seized him along Jere-Bwari road, just 200 meters away from a major police checkpoint ... after shooting the driver of the vehicle in which he was travelling," the statement continued. "Considering the short distance between the police checkpoint and the spot in which the pastor and other passengers were attacked by the kidnappers, one would have expected a swift response by the police to rescue them, but unfortunately they were helplessly abandoned in the hands of the kidnappers."
According to Open Doors USA's 2017 World Watch List, Nigeria ranks as the 12th worst nation in the world when it comes to the persecution of Christians.
Fulani herdsmen have been responsible for many attacks on Christian communities over the last few years, including one attack on a Christian settlement last October in which 40 people were killed.
Fulani herdsmen are not the only persecutors of Christians in Nigeria, as Islamic extremist organizations like Boko Haram and radicalized terrorists have also killed Christians.
Last weekend, 13 people — "mostly children and elderly" — were killed when gunmen attacked a Sunday morning mass at the St. Philip's Catholic Church in Ozubulu. As many as 20 others were injured during the attack.
Joel Obunadike, who lost his uncle, his brother's wife and a baby in the church massacre, described the shooting in an interview with Vanguard.
"We were in the middle of the service when I noticed that a black jeep was parked outside. The car later moved from the spot and turned back a few minutes later and parked at the same spot," he said. "A young man came into the church through the back door and started shooting ... Many people tried to escape through the two doors and to our surprise, the gunman started shooting at them on both doors. It was a terrible thing."