Nigerian Pastor Tells Congregants 'I'm Richer Than Bill Gates, I Have Houses in 188 Countries'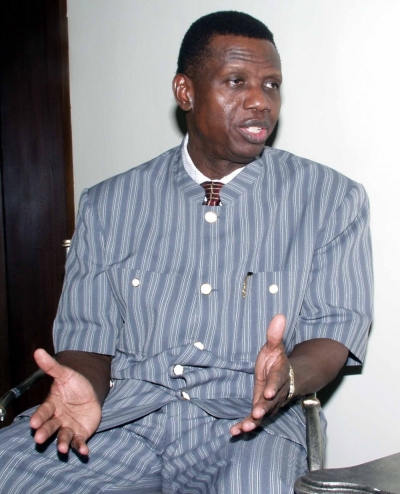 A Nigerian pastor who is also the general overseer of the Redeemed Christian Church of God compared himself to billionaire technology entrepreneur Bill Gates while addressing conference-goers on Saturday.
Pastor Enoch Adejare Adeboye spoke at the Church's 63rd annual convention in Nigeria where he said, while discussing his spiritual endowment, that he is in fact richer than one of the world's wealthiest men, according to a report from Leadership Newspaper.
"I have houses in at least 188 countries in the world, where we have our churches, so I am richer than Bill Gates. Each time I visit these countries, my children would be struggling and saying daddy, come and stay with me," said Adeboye.
"If I announce here that tomorrow morning, I need a car to travel to the new auditorium, how many cars do you think would be made available to me by you my children?" added Adeboye. "Those of you that do not have a car of your own, very soon, God will give you your own cars. So, I am appealing to you to become an incurable soul winner before you leave this convention ground and your cup will overflow."
It seemed that Adeboye was referring to the benefits of being part of the family of God.
CP blog contributor Olabode Ososai described Adeboye's life as a fulfillment of Zechariah 4:10 which declares, "despise not the days of small beginnings" in a post titled 'Who Is Pastor E.A. Adeboye' back in 2012.
The pastor hails from a small town in Southwest Nigeria and has said various times to his congregation that he never owned a pair of shoes until he was 18 years old. He also holds several degrees, including a doctorate degree in applied mathematics and a degree in hydrodynamics from the University of Lagos in Nigeria.
Adeboye became a Christian in 1973 and was ordained as a pastor in the RCCG in 1977. He took over as general overseer for the organization in 1981. He has a passion for eduction and has gone on to lead many from the upper echelon of society into a relationship with Christ.
He also pioneered the Holy Ghost services in the mid-1980s which featured praise, worship, prayer, soul-winning, deliverance, testimonies and the Word once a month. These special services, now held in a remote forest area in Lagos purchased specifically for the events, have been held consistently for over 20 years.
Adeboye has also received various national merit awards for his humanitarian efforts and was even listed as one of the 50 most influential people in the world in the 2009 Newsweek elite edition.
More recently, Adeboye said he admired the faithfulness of Christians who are being persecuted in Northern Nigeria by radical terror groups such as Boko Haram.
"You are not a tested Christian until you have lived in the North of Nigeria," tweeted Adeboye in May of this year.