Nine North Korean Orphans That Attempted to Flee With Help of Christian Missionary May Have Been Killed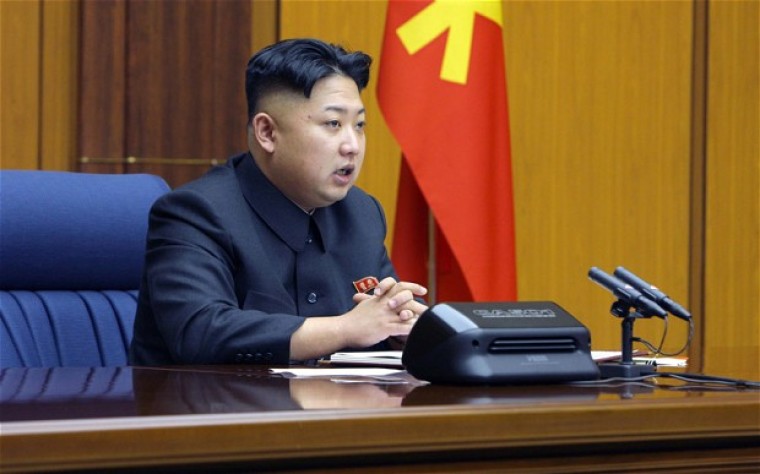 The North Korea Freedom Federation hosted a press conference earlier this week calling for world governments to take action against North Korea's human rights abuses, after reports emerged that the nine orphans who had attempted to flee in 2013 with the help of a Christian missionary might've been killed.
Republican Congressman Ed Royce of California, who participated at the press conference in Washington, D.C., said in a statement: "The findings of the Commission of Inquiry give us good reason to be deeply concerned about their fate, not just today, but for years to come.
He added: "If these children have met the horrible fate of so many other North Korean refugees, that is a crime against humanity. But if the nine are alive, it is evidence that international pressure can help save North Korean lives. Beijing, in cooperation with UNHCR, must help us find the truth about these nine children."
Suzanne Scholte, chairman of North Korea Freedom Coalition, added that although it cannot yet be confirmed what happened to the orphans, the actions of the missionary, identified as "MJ," helped many flee the repressive regime of Kim Jong Un.
"Several made it to South Korea, several made it to America," Scholte said of the children that managed to escape.
"However, the last nine orphans — just at the point they thought they were going to South Korea from Laos — were forced back to North Korea even though they made it clear they wanted to go to South Korea, even though South Korea had agreed to accept them, even though repatriation to North Korean means certain torture, certain imprisonment, and sometimes even execution," she continued.
Scholte argued that the government of Laos and China, which brought back the children to North Korea, had decided to honor the request of Kim's government, rather than do what is best for the young people.
The press conference also included a letter from the missionary, who explained how he took care of the orphans with his wife, before attempting to bring them to safety to South Korea.
"On May 27 [2013], the children were told to collect their things because they were going to South Korea. My wife and I followed behind them as they excitedly walked down the steps of the immigration center and then the Lao authorities blocked us from following them any further and locked us up in the jail," MJ wrote.
"My wife and I were unable to stop the children from being repatriated back to North Korea and the Lao government made the outrageous accusation that we were human traffickers to cover t heir horrific crime of forcing them back to North Korea."
The missionary included the following plea to the Laotian officials:
"Please return the children we love back to us. To the Laotian government administrators who sent back the children to North Korea, who tried to cover your own mistakes by accusing my wife and I human traffickers and don't have any trace of a conscience: If you have children of your own whom you love, how could you send our children to their death and to North Korean political prison camps?"
In June 2013, following news that the orphans had been taken back to North Korea, U.N. officials expressed "deep concern" that they could face execution.
"We are extremely concerned for the protection of this group, which includes up to five minors, who are at risk of severe punishment and ill-treatment upon their return," said at the time U.N. human rights spokesman Rupert Colville.
The NKFC's conference also presented several letters addressed to world leaders, including President Xi Jinping of China and Vladimir Putin of Russia, calling on them to do everything possible to apply pressure on North Korea for its human rights record.