Investigation finds 'no concrete evidence' Pastor Bryan Loritts covered up abuse at previous church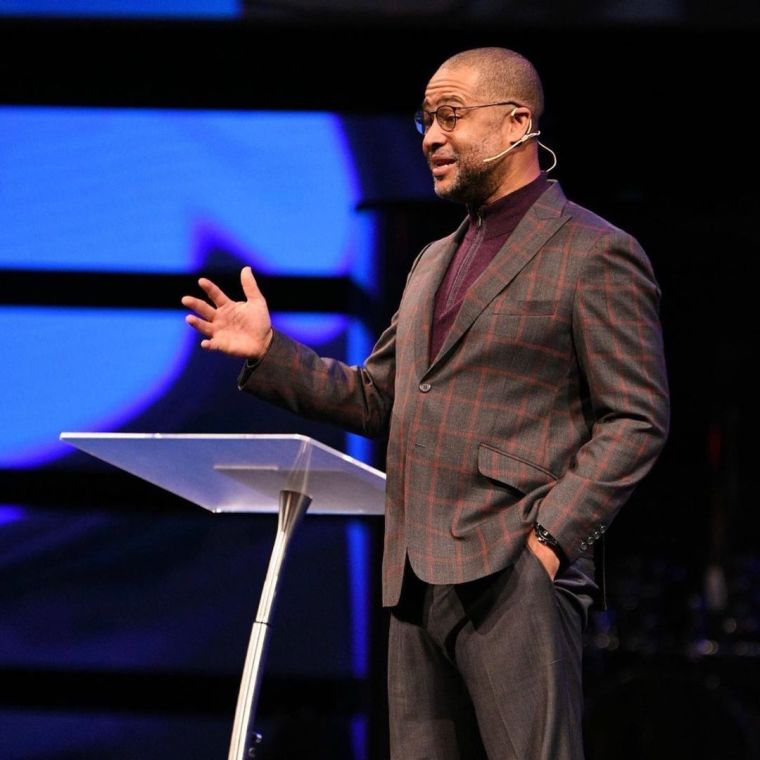 A global investigating firm has found "no convincing evidence" that Pastor Bryan Loritts, who was recently hired by Pastor J.D. Greear's church, covered up abuse allegations brought to his attention at a previous church years ago, according to a report released Friday.
Guidepost Solutions, an independent firm recommended by abuse advocates, interviewed 21 people, including three of the victims of Loritts' brother-in-law, Rick Trotter, as well as reviewed Memphis Police Department records and "historic emails" that were on Loritts' personal devices.
The investigation of Loritts began in January, six months after he was hired at The Summit Church in Raleigh, North Carolina, which is led by Greear, current president of the Southern Baptist Convention. 
The Summit Church announced to its members the conclusion of Guidepost's 20-page report, noting that they hired the firm to review Loritts' response to sexual abuse allegations at Fellowship Memphis in 2010. 
Guidepost said the victims its investigators interviewed said Loritts encouraged and offered to support them if they decided to file a criminal complaint against Trotter, but they declined.
The conclusion of the report, which can be read in its entirety here, states in part: 
"The events in question here are over 10 years old and have been the subject of suspicion, scrutiny, social media debate, and concerns over potential legal liability – all of which has hindered our access to key information and witnesses. Many individuals, including Fellowship leaders, were unwilling to cooperate with our investigation. In total, we reached out to 30 individuals to request an interview, and 22 people responded to those requests. Of those 22 people, 21 agreed to speak to us. We are thankful to those individuals who did cooperate. 

"One of those cooperative individuals was Loritts. Loritts has come under years of scrutiny, both in formal processes (such as the due diligence by Summit and its law firm) and in media reports, and he had no choice in this instance but to acquiesce to further examination by us.

"While our investigation may hopefully clarify certain aspects of events, it did not unearth any significant new evidence concerning Loritts's actions in February 2010, including any information relating to the fundamental concern that Loritts might have taken some action to influence Fellowship's response to protect Trotter, his brother-in-law at the time. ...

"Loritts has repeatedly acknowledged, to us and to others, that he should have acted differently when he learned what had been found on his brother-in-law's phone. He recognizes now that he should have reported Trotter to police himself on the day that Trotter's phone was discovered in Fellowship's bathroom. He recognizes now that he should have pushed the MPD to investigate even if it was initially slow to respond. He recognizes now that he should have explicitly and forcefully told Downtown not to hire Trotter. He recognizes now that he should have never invited Trotter to participate in the Kainos Conference in 2015. ...

"While we did not have access to every witness and every piece of evidence that we would need to clarify many of the disputed facts, it is clear that a number of errors of judgment were made, not only by Loritts ... but by the many individuals at Fellowship who knew of the February 4, 2010 events and Trotter's illicit actions. However, as a result of our investigation, we do not think the blame and responsibility for these errors can be placed solely on Loritts. Through our interviews, reviews of documents and reviews of communications, we found no convincing evidence that Loritts was involved in a cover up.

"With respect to Summit's due diligence, we believe Summit pursued available and verifiable evidence concerning Loritts's role in responding to Trotter's misconduct at the time Summit leadership decided to offer Loritts a position as a pastor. Summit pursued not only routine due diligence efforts, but also sought additional investigative help from a law firm and then ultimately from us. ..."
Trotter, a former announcer for the basketball team Memphis Grizzlies, pled guilty in 2018 to four misdemeanor counts of unlawfully photographing women under their skirts in 2016 in violation of privacy at Downtown Church in Memphis, Tennessee, where he was also a worship leader.
Trotter was also fired from Fellowship Memphis Church in Tennessee for similar behavior in 2010. Loritts served as senior pastor of that church from 2003 to 2015.
Greear announced Loritts' hiring in May 2020 as executive pastor of teaching and development at The Summit Church just months after he left Abundant Life Christian Fellowship in Mountain View, California. The SBC president acknowledged being aware of Loritts' past but said he was satisfied with the results of their vetting process.
"Pastor Bryan is a gifted pastor and church leader who has a great love for God's people and for God's purposes. He has been a leader in the movement of churches seeking to reflect the gospel through multiethnic reconciliation, a true reconciliation that demonstrates the power of the gospel to bring people together as one. He is also a pastor and leader who has been matured by experience and demonstrates the humility that we all need to continue to grow in grace," Greear wrote in 2020.
One of Trotter's accusers from his time at Fellowship Memphis told The Christian Post in 2016 that Loritts was among the senior leaders who discouraged her from reporting the abuse and claimed to have destroyed evidence of it.
"Our worship pastor, Rick Trotter, who is also the PA announcer for the Memphis NBA team, secretly videotaped me, and a host of other women and children in the restroom of the Fellowship Memphis church offices and in his home when he was on staff at the church as the worship pastor," the victim wrote in a statement to CP in 2016.
"After getting caught by the staff, Rick's brother-in-law, Bryan Loritts, and lead pastor and elder, John Bryson (ACTS29 Board), claimed to have destroyed the evidence (Rick Trotter's iPhone) after watching the footage. They told all the women that they had consulted an officer and attorney and if we pressed charges it would ruin Rick Trotter's life and the video would be played in court," she continued. "They set up meetings with all the women to sit down individually with Rick Trotter and his wife, Heather, so he could apologize. I can't tell you how distressing it all was. He was fired from Fellowship Memphis and the church helped pay for him to go to rehab in his home town of Atlanta."
Bryson denied destroying any evidence and a statement from the directional elders of The Summit Church in June 2020 said Loritts told The Summit Church that he turned over Trotter's phone to Fellowship Memphis' elders a day after it was given to him and he never saw it again. As Trotter is a family member, he was also "subsequently removed from the matter, he has no knowledge as to what Fellowship Memphis' elders did with the phone thereafter."
Loritts also told Fellowship officials that he had only spoken to two victims before he was removed from the case and one of them told church investigators that he encouraged them to prosecute his brother-in-law.
The Summit Church elders also said they were told that Loritts and Fellowship Memphis had contacted local police about the allegations against Trotter in 2010 but those actions could not be verified by their investigators.