'Noah' Director Commissions Art Show to Broaden Bible Story Depictions Beyond 'Houseboat With Two Giraffes'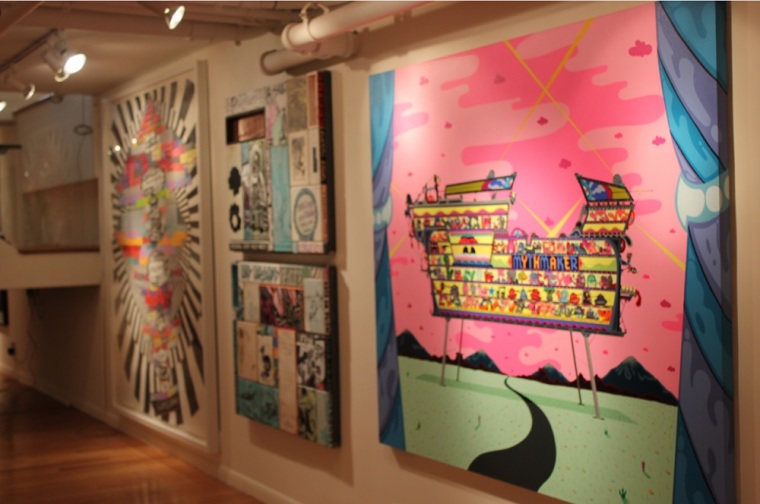 NEW YORK – When filming his upcoming movie "Noah," Director Darren Aronofsky shared that he wanted to portray a different concept of the Bible story.
"I wanted to break the clichéd preconceptions we have from children's toys, adverts, 1950s biblical epics and even much of the religious art of the last two millennia; the old man in a robe and sandals with a long white beard preaching in some Judean desert," Aronofsky said, as written at the entrance of a New York City art gallery hosting artwork inspired by the flood.
Hoping to invigorate something "fresh, immediate and real" into one of humanity's "oldest stories," Aronofsky ironically looked to an ancient source — the Bible.
"In Genesis we found many hints of a world very different from what is commonly portrayed. For instance, giant fallen angels called the Nephilim walked the planet; how could we bring them to life? There were no rainbows before the floodwaters drained, so how do we know the sky was even blue?" Aronofsky pondered. "Men could live so long that Methuselah was born while Adam was still alive but didn't die until long after he named his grandson, Noah. Mighty beasts, Leviathan and Behemoth, ranged over land and sea. This didn't sound like ancient Judea. It sounded like something much grander and unfamiliar."
For "Fountains of the Deep: Visions of Noah and the Flood," Aronofsky commissioned works of art from 50 different artists who could also lend their own backgrounds to his vision. The exhibition is open at the gallery at 462 West Broadway and runs until Saturday, March 29.
"Each piece resonates with a different mood and message within the Noah story," he noted. "That is the point of the show. The Noah story belongs to all of us — every religion, every culture, every citizen of planet Earth. Now it is your turn; the story to envision is yours."
Aronofsky called the worldbuilding that he and his team did for "Noah" "an invigorating challenge."
The director said that he promised Russell Crowe, who plays Noah, that if he took the title role, he would "never shoot him standing on the bow of a houseboat with two giraffes sticking up behind him."
"Noah," starring Russell Crowe, Jennifer Connelly, and Emma Watson, opens in theaters on March 28.