Noah Movie Release Banned in UAE Out of Respect to Islam: 'Contradicts Islam and the Bible'
The United Arab Emirates confirmed Thursday that it will not be showing the upcoming "Noah" film in its country, citing a necessary respect for the Islamic religion as the reason the film has been banned.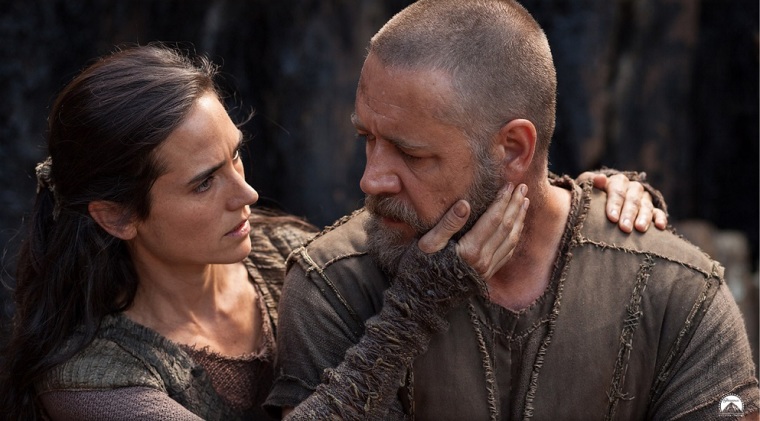 "There are scenes that contradict Islam and the Bible, so we decided not to show it," Juma Al-Leem, director of media content at the National Media Center in the United Arab Emirates, told the Associated Press this week. "It is important to respect these religions and not show the film."
Paramount Pictures also confirmed to the AP that censors in Bahrain and Qatar also agreed not to show the film in their countries because it violated the teachings of Islam, which state that neither Allah nor prophets of Allah can be personified. The film, directed by Darren Aronofsky and starring Russell Crowe, depicts the biblical story of Noah and his building of an ark to save mankind from a massive flood.
The announcement by the United Arab Emirates comes after Al-Azhar, a top Islamic institute in Egypt, said it would prohibit screening of the film in its country because the movie "contradicts the stature of prophets and messengers […] and antagonizes the faithful."
Although Al-Azhar is not the decisive voice on national censorship, its statement prompted other Islamic countries to consider also banning the film. Kuwait, Egypt and Jordan are also expected to ban the film officially in the coming weeks.
Aronofsky's "Noah" film has dealt with a series of struggles since its release date was announced earlier this year. Some evangelical Christians took issue with the fact that the film strays from the original "Noah" story found in the bible, moving Paramount executives to include a disclaimer on all future promotional materials, stating that although the film does take artistic license, it stays true to the essence of the original bible story.
The film also hit an obstacle when its director reportedly butted heads with Paramount executives on which ending to use for the movie, as Paramount executives wanted to select an alternative ending that would appeal most to Christian moviegoers. Ultimately, Aronofsky's ending triumphed in test audience ratings.
Aronofsky has maintained a cool head despite the controversy surrounding the film, telling an audience at the movie's Mexico City world premiere this week that "[Noah] is a very, very different movie. Anything you're expecting, you're [expletive] wrong."
The movie premieres in the U.S. on March 28 and in the U.K. on April 4.