North Carolina Pastor Raises Over $30K to Host Gun Buy-Back Program to Curb Street Violence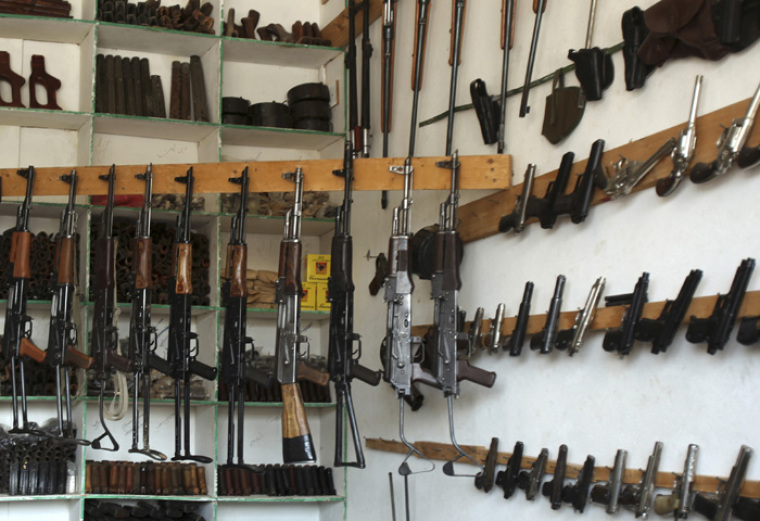 A Fayetteville, North Carolina, pastor will be hosting a gun buy-back program Saturday in an effort to curb street violence in his community. Some residents are skeptical about the initiative, a first for the city, fearing that law-abiding citizens will be giving up their weapons while criminals remain armed.
The Rev. Mark Rowden of Second Missionary Baptist Church said he'll be giving VISA gift cards in varying amounts to anyone who's willing to turn in their guns, no questions asked.
Gun violence is a serious issue in the area, according to Fayetteville resident Jonathan Croom, who told ABC News 11 that he supports the program out of concern for his family's safety, especially his 3-year-old son. "Just [to] be able to walk down the street and not worry about looking over your shoulder, or anything like that."
Fayetteville resident Sharon Connley, however, questioned the program's effectiveness in making the community more safe. "Who's gonna' give them back? Not the criminals. If the criminals aren't giving them back, then what's the point?" she asked.
Rowden, who's church facilities will be used to host the gun buy-back program, told the Fayobserver that he's "excited" and believes the program — which as of last Tuesday had raised $30,000 for the purchase of gift cards to exchange for the guns — is "going to go well."
"I've personally talked with some people in the streets who I know are gun owners who have been involved in crime. I told them we need to get the word out," Rowden explained, noting that several people had already pledged to turn in their weapons.
The pastor also acknowledged that some residents have been critical of the campaign.
"I've had a lot of criticism from people saying criminals are not going to do it," he said. "But I know different, because I've spoken with people who have been incarcerated — people who have been involved in violent crime — and they've reached out to community leaders and I'm not going to let them down. I'm just not going to do it."
City Councilmen Larry Wright also believes the program will send a message to the community.
"The gun buyback program is something that will send a message that we're tired of all this killing," Wright told the Fayobserver.
Just last week, a high-school teenager was shot and wounded at a Fayetteville house party, allegedly by 17-year-old Thomas McSwain, who's being held in jail on a bond of more than $500,000.