North Korea Blames Obama for Third Major Internet Outage; Calls Him 'Monkey in Tropical Forest'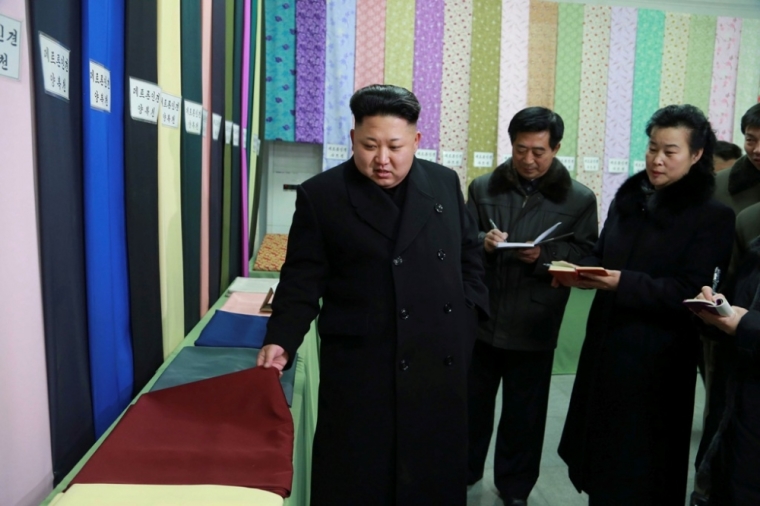 After facing a five-hour Internet outage Saturday, North Korea's third major outage in the past week, Pyongyang blamed it on U.S. President Barack Obama, and also accused him of forcing Sony Pictures to premiere the movie "The Interview" on Christmas Day.
"Obama always goes reckless in words and deeds like a monkey in a tropical forest," an anonymous spokesman for the North's ruling body National Defence Commission said in a statement that appeared in the official KCNA news agency Saturday.
The Internet went out in the North for five hours, according to ABC News, which quoted Dyn Research, an Internet management performance company that measures global Internet traffic, as its source.
The U.S. has accused North Korea of hacking of Sony, which had earlier led the company to announce the cancellation of the planned release of the film, "The Interview," an action comedy about a plot to kill North Korean leader Kim Jong-Un, on Dec, 25.
North Korea has claimed it was not involved in the cyber-attack, and "offered" a joint investigation into it with the United States, warning of "grave consequences" if Washington didn't agree.
"If the United States wants to keep blaming us, it should offer proof as soon as possible," the statement by the North added. "And if not, they could carry out an investigation with our help. What would happen if someone made a movie about terrorist attacks or urged the assassination of Barack Obama? Would the U.S. keep defending freedom of speech?"
Reuters reported that North's main Internet sites suffered intermittent disruptions earlier this week, including a complete outage for nearly nine hours until Tuesday.
During the week, KCNA called President Obama a "wicked black monkey," to which the White House fired back, calling the comments "particularly ugly and disrespectful."
"While the North Korean Government-controlled media are distinguished by their histrionics, these comments are particularly ugly and disrespectful," Caitlin Hayden, a spokeswoman for the White House's National Security Council, said in a statement.
Sony last week said it had dropped its plans to release "The Interview." "Sony Pictures has been the victim of an unprecedented criminal assault against our employees, our customers, and our business," Sony earlier said in a statement.
However, Sony did release the film in a limited way on Christmas Day, and the movie took in more than $1 million, according to Reuters.
"I'd be surprised if this wasn't one of the biggest VOD [video on demand] events ever," the newswire quoted Jeff Bock, a box office analyst at Exhibitor Relations, as saying.
Obama had said earlier that Sony Pictures Entertainment had "made a mistake" in cancelling the release of the film.
"I wish they had spoken to me first," Obama said earlier. "I would have told them, 'Do not get into a pattern in which you're intimidated by these kinds of criminal attacks... We cannot have a society in which some dictator someplace can start imposing censorship."
Obama added, "Sony is a corporation. It suffered significant damage. There were threats against its employees. I am sympathetic to the concerns that they faced. Having said all that, yes, I think they made a mistake."
The hackers, who call themselves The Guardians of Peace, posted on a website recently that they promise to give a "Christmas gift" to Sony to put the company, which had already been forced to cancel the production of several films, "into the worst state."
"We have already given our clear demand to the management team of Sony, however, they have refused to accept," the hackers said in an earlier message. "Do carry out our demand if you want to escape us. And, Stop immediately showing the movie of terrorism which can break the regional peace and cause the War!"
The cyber-attack, which has revealed four films along with numerous email threads and even salary details of Hollywood stars, had compelled Sony to cancel the production of several of its film projects, as the company's network was not being able to process any payments.