North Korea Condemns Trump for Leaving Paris Climate Deal, Warns of 'Grave Challenge' to Humankind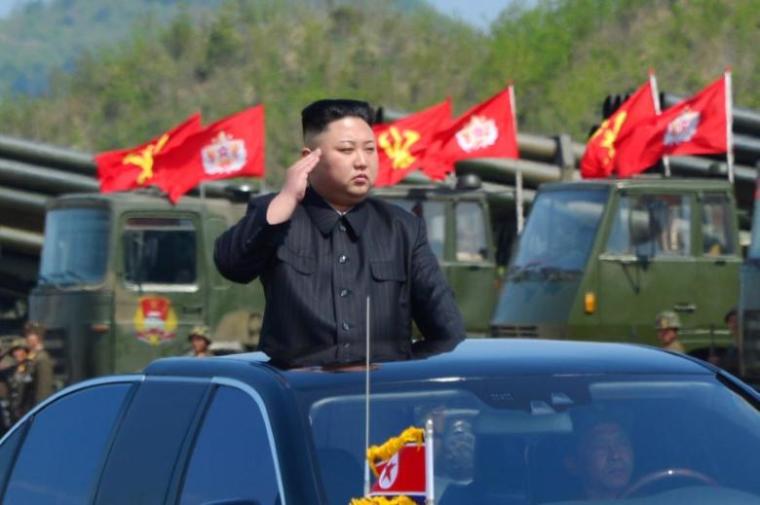 North Korea has come out with a statement slamming U.S. President Donald Trump for his decision to pull out of the Paris Climate Agreement last week, warning that global warming is one of the "gravest challenges" humankind is facing.
"This is the height of egoism and moral vacuum seeking only their own well-being even at the cost of the entire planet," the official Korean Central News Agency said in a statement attributed to an unnamed Foreign Ministry spokesman on Tuesday.
The reclusive regime, which has backed the Paris accord in one of the rare instances of cooperation with the international community, argued that Trump's "America First Policy" has led to what it called a "short-sighted and silly decision" that is "ignorant of the fact that the protection of the global environment is in their own interests."
"Global warming is one of the gravest challenges the humankind is facing today," the statement added, arguing that those who choose to "blindly follow the Trump administration overpowered by its bravado should be fully aware that the judgment of history shall take them all as one."
Benjamin Habib, a North Korea expert at Australia's La Trobe University, wrote back in 2014 that North Korea's surprising compliance on climate change makes sense, as it is poorer countries that are most vulnerable to the effects of extreme weather conditions.
Beside food insecurity and famines that in the past have left millions dead, Habib pointed out that an increasingly unstable climate could pose challenge to the regime's control of its people.
"North Korea has strong incentives to fight climate change and its potential to erode government control," he wrote in The Conversation at the time.
Still, Kim Jong Un's regime has been accused of some of the worst human rights abuses on the planet by the United Nations, and is listed as the biggest persecutor of Christians in the world, according to watchdog groups, such as Open Doors USA.
Its continuous short-range ballistic missile tests in defiance to international sanctions have also caused great concern around the wold, with U.S. Secretary of Defense James Mattis warning that a potential war between the U.S. and North Korea would be "catastrophic."
"A conflict in North Korea, John, would be probably the worst kind of fighting in most people's lifetimes," Mattis told CBS News' "Face the Nation" host John Dickerson back in May.
"They have been very clear in their rhetoric we don't have to wait until they have an intercontinental ballistic missile with a nuclear weapon on it to say that now it's manifested completely," he added.
Trump's administration was lambasted by world leaders for the decision to leave the Paris agreement, signed by 194 other countries in 2015.
New French president Emmanuel Macron said that Trump had "committed an error for the interests of his country, his people and a mistake for the future of our planet."
Antonio Tajani, president of the European parliament, added: "It is a matter of trust and leadership. This decision will hurt the U.S. and the planet."
Trump argued in his explanation for pulling out that "the cost to the economy at this time would be close to three trillion dollars in lost GDP and 6.5 million industrial jobs, while households would have $7,000 less income and, in many cases, much worse than that."
The U.S. president added:
"Not only does this deal subject our citizens to harsh economic restrictions, it fails to live up to our environmental ideals. As someone who cares deeply about the environment, which I do, I cannot in good conscience support a deal that punishes the United States, which is what it does."