North Korea Denies Charges of Killing Pastor Who Assisted Defectors in China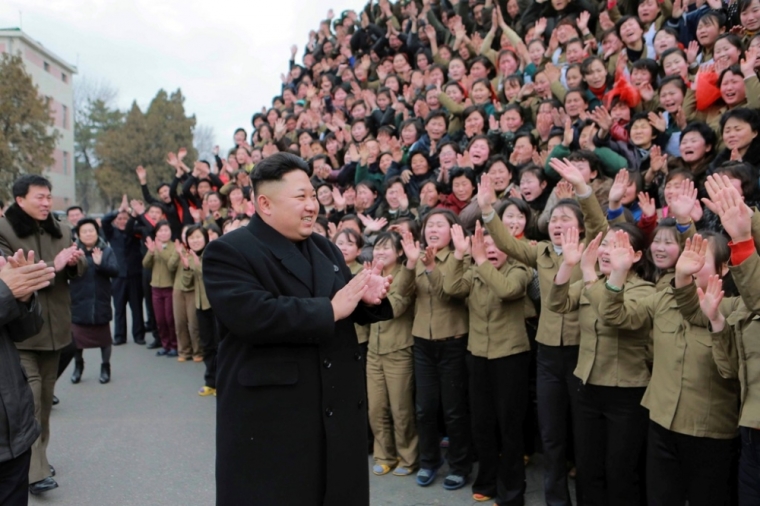 North Korea's Communist regime denies it had any involvement in the recent death of a pastor who assisted defectors in China.
Voice of the Martyr's Korea co-founder Pastor Eric Foley reported that the body of Pastor Choong Ryul Han of the Changbai Church in Jilin province was discovered last Saturday with fatal stab wounds.
He wrote that witnesses said the pastor suffered an axe blow to the head and multiple stab wounds to his stomach.
UPI reported that activists in South Korea accused North Korean agents of dictator Kim Jong Un of being responsible for the murder of the pastor.
The activists explained that there are numerous North Korean agents who secretly operate along the border region because defections are a critical issue to the government in Pyongyang.
Before news of Han's death had emerged, the South Korean activists claimed that the North Korean government had sent three agents into the Jilin province.
"The Chinese authorities are not regarding this case as a mere homicide and are undertaking the investigation with considerable seriousness," the activists explained to UPI.
But on Thursday, the North Korean regime released a statement through its propaganda arm Uriminzokkiri, denying the South Korean activists' claims. The statement decried any suggestion of involvement in Han's death as a plot to overthrow the regime, UPI reports.
"After the murder of Pastor Han on April 30, the puppet authorities are once again yammering up clichés about the North," the statement read.
The North Korean authorities also accused the South Koreans of engaging in a group kidnapping, which UPI believes could be in reference to the recent defections of 13 North Koreans.
"The truth will be revealed," North Korea's statement added. "The South Korean authorities are addicted to dirty slander … but their anti-human rights crimes can never be concealed."
Despite the regime's adamance that it had nothing to do with Han's murder, any communication that is associated with the North Korean government must be taken with the understanding that the Communist regime has become known for egregiously lying to the world and its own people.
For the 14th consecutive year, North Korea has been ranked as the worst country in the world when it comes to Christian persecution, according to Open Doors USA's annual World Watch List.
The watchdog estimates that between 50,000 and 70,000 Christians are forced to work in North Korean labor camps. One North Korean Christian defector who was jailed in a labor camp for years told of how she was electrocuted for her refusal to deny her faith in Jesus Christ.
Although thousands are being abused and tortured in these prison camps, North Korea claims that these camps are merely "improvement centers." Additionally, North Korea has previously denied that it persecutes Christians.