Pro-Life Students Hold Prayer Vigil to Protest Notre Dame Honoring Joe Biden, John Boehner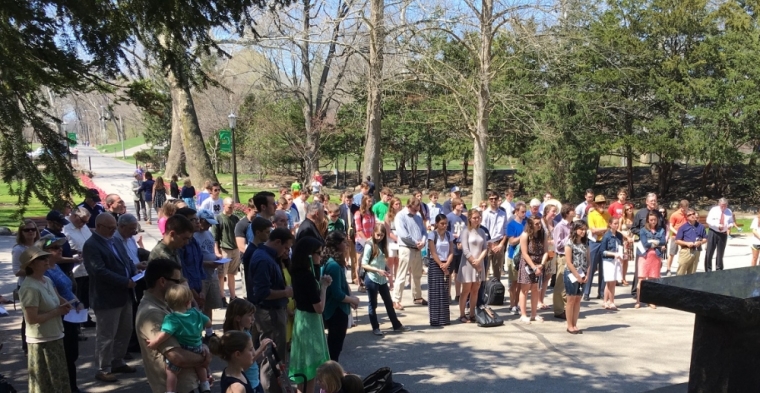 Pro-life students at Notre Dame University held a prayer vigil to showcase their opposition to the Catholic school honoring Vice President Joe Biden and former House Speaker John Boehner due to the two politicians' views on abortion and the death penalty.
Approximately 100 people attended the vigil, which took place on Notre Dame's campus on Sunday afternoon and was in reaction to the university announcing that Biden and Boehner were to receive the Laetare Medal in a ceremony in May.
According to the Notre Dame Students for Life's official club statement, "by awarding the Laetare Medal to these leaders, the university has in fact compromised its Catholic identity."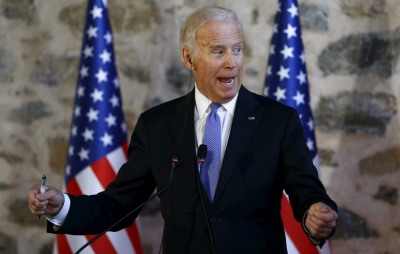 "Vice President Biden has supported pro-choice politics, the death penalty and therapeutic cloning of embryos. While former Speaker of the House John Boehner is pro-life on the issue of abortion, he, too, has supported the death penalty," stated the club.
"We ask that the university live up to its Catholic identity and the purpose of this prestigious award and please reconsider its decision."
Notre Dame's Right to Life Club President Janelle Wanzek and Vice President of Communications Emily Burns emailed The Christian Post comments about the prayer vigil.
"We started off with some reflections, readings, and prayers by the basilica, and then proceeded to the grotto where we placed flowers and said two decades of the rosary," said the club leaders.
Wanzek and Burns also told CP that Sunday's vigil "was really more about prayer than protest," with the event also being organized "to pray for an increased respect for life on our campus and in our society."
"We also feel as though the service was a testimony to the feelings of many students on campus who are unhappy with the university's decision on this matter," they continued.
"This service was also a chance in particular for many graduating seniors to voice their concerns, as their commencement ceremony will be affected by this unnecessary controversy."
Last month, Notre Dame announced that Roman Catholics Biden and Boehner were to receive the 2016 Laetare Medal, considered a prominent honor in American Catholicism.
Notre Dame University President the Rev. John I. Jenkins said in a statement last month that the two men were receiving the honor due in part to their civility and service to the country.
"Public confidence in government is at historic lows, and cynicism is high. It is a good time to remind ourselves what lives dedicated to genuine public service in politics look like. We find it in the lives of Vice President Biden and Speaker Boehner," stated Jenkins.
"While both have been loyal and committed partisans, they were leaders who put the good of the nation ahead of partisan victory, seeking through respectful dialogue honorable compromise and progress."
The decision brought criticism not only from students, but also from the Notre Dame Chapter of University Faculty for Life, which especially took issue with Biden being honored.
"Biden has for decades conspicuously rejected Church teaching about life. He has rejected it repeatedly and consistently in the context of abortion," said UFL in a resolution.
"In past years Notre Dame awarded the Laetare Medal to persons who spoke truth to power. This year, Notre Dame has chosen to honor power at the expense of truth."
Regarding the backlash, Jenkins defended his decision in an interview last week with the Observer, wherein he said "this award does not endorse the particular positions of either person."
"I do want, with this award, to fight against the tendency that those who disagree with us are necessarily evil or worthy only of our disdain," said Jenkins.
"We can disagree — and even disagree on significant moral issues — and still find laudable qualities in those with whom we disagree."