NRB Gears Up for Religious Freedom Battle With US Govt With Decisive Changes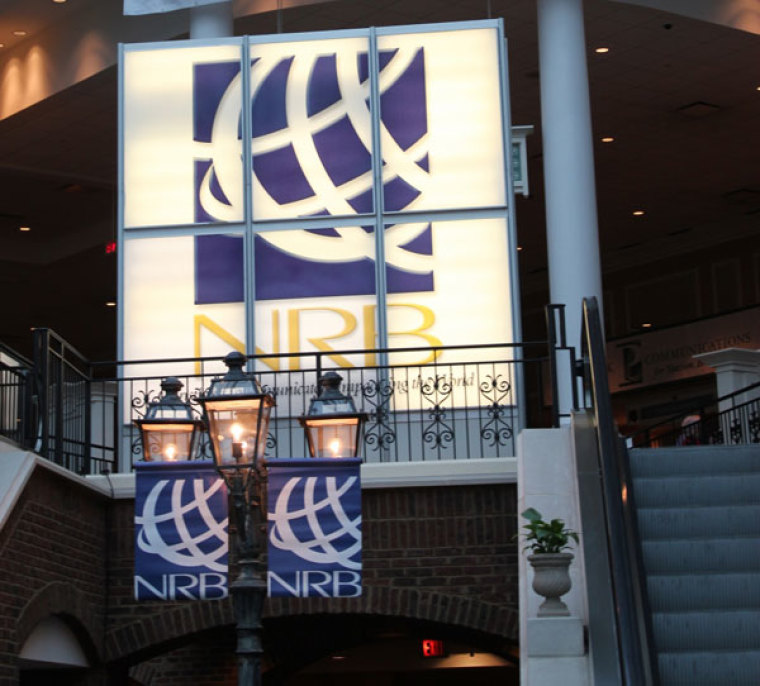 The evangelical organization National Religious Broadcasters took some key steps to defend its members against potential lawsuits amid growing concerns about their First Amendment rights to abide by biblical values and proclaim the Gospel.
The NRB, a non-partisan international association of committed broadcasters and Christian communicators, announced during its national convention "Proclaim 16" in Nashville, Tennessee, which concluded Friday, that it will be moving its offices to Capitol Hill in May, a decision unanimously approved by its Board of Directors.
"This action is both historic and timely," said NRB President & CEO Dr. Jerry A. Johnson in a statement, noting that, "For more than 70 years, NRB has faithfully represented its members' public policy concerns in Washington, without having its entire operation based on Capitol Hill. With growing concerns among our members about their First Amendment rights to proclaim the Gospel, moving NRB's headquarters to Capitol Hill will more effectively serve our members' interests."­­
The office of NRB, which has around 1,200 members with a weekly cumulative listenership or readership of more than 60 million, has been based out of Manassas, Virginia, since 1992, while having only a satellite office on Capitol Hill.
Also during the convention, the group affirmed traditional marriage and condemned any sexual act outside that union, including pornography and homosexuality, in a new version of their Statement of Faith, which appears to be a safeguard against possible lawsuits following the landmark U.S. Supreme Court ruling last June that made same-sex marriage a constitutional right, and President Obama's contraceptive mandate.
"Now, more than ever, our first freedoms — of religion, speech, and the press — must be defended vigorously before members of Congress, federal government regulatory agencies, and in the courts," Johnson added. "Our new headquarters on Capitol Hill will more effectively allow us to address our members' concerns and work with policymakers on these critical issues."
NRB says it has secured a lease for office space in the National Guard Memorial Museum building at 1 Massachusetts Avenue NW, one block west of Union Station, and the plan is to move into the facility on May 1.
In the new Statement of Faith, NRB proclaimed its belief that "sexual acts outside marriage are prohibited because they are sinful."
"NRB members must resist and refrain from any and all sexual acts outside marriage — including but not limited to adultery, fornication, incest, zoophilia, pornography, prostitution, voyeurism, pedophilia, exhibitionism, sodomy, polygamy, polyamory, sologamy, or same-sex sexual acts," notes the NRB's in the new statement of faith shared with The Christian Post.
"We believe that all matters of faith and conduct must be evaluated on the basis of Holy Scripture, which is our inspired, infallible, and inerrant guide, (2 Timothy 3:16-17). Since the Holy Bible does speak to the nature of human beings and their sexuality, it is imperative that we correctly understand and articulate what the Bible teaches on these matters," the statement explains.
During the convention, three small business owners shared how their religious freedoms had been legally challenged.
One of the three, Greg Stormans, an owner of Ralph's Thriftway in Washington, said they did not offer Plan B medications, an abortifacient drug, which led to a 10-year lawsuit that is still ongoing.
"There are a lot of courts," said Stormans. "There's a court of public opinion, a U.S. district court, the Ninth Circuit Court—they've all weighed in. And maybe the Supreme Court will weigh in, but in God's court with Him as judge is where we really want to win our case."