Nun Kidnapped by Islamists Begs Pope Francis to Help Free Her in Jihadist Video; Church Responds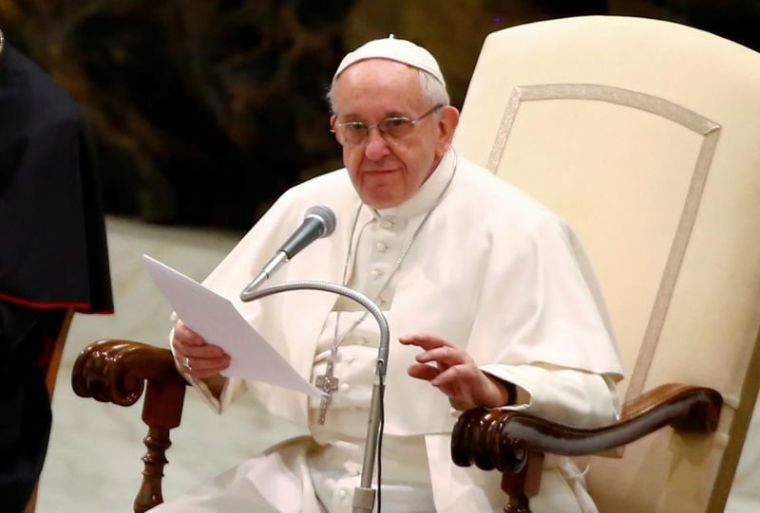 A Colombian nun who has been held hostage in Mali for nearly a year has begged Pope Francis to help free her in a new video released by al-Qaeda-linked terror groups.
AFP reported on Tuesday that Sister Gloria Cecilia Narváez Argoti, who was kidnapped on Feb. 7, 2017, in Mali, where she had been working as a missionary for six years, appears in a 4:44 minute-long video that was released by the Al-Akhbar news agency, which is known for broadcasting press releases from jihadist factions.
Argoti talks in part about Francis' recent trips to Chile and Peru, according to Spanish newspaper El País. And the Al-Akhbar agency says that "the Colombian hostage pleads with the Pope of the Vatican to intervene to free her."
Roman Catholic Church sources have responded to the video, describing it as hopeful news that the nun is still alive.
"We have seen the video and we are happy to know she is alive and this urges us to continue our prayers and efforts for her release," His Exc. Mgr. Jean-Baptiste Tiama, bishop of Sikasso, in Mali, told Fides News Agency.
"It comforted us to see that Sister Gloria appears in good condition and the fact that she referred to the Pope's trip to Chile and Peru makes us think that the video is recent. And this gives us much hope."
The bishop said that a prayer vigil will take place for the kidnapped nun.
"The entire diocesan community will go to the place of the abduction to pray and ask for the release of the religious," he noted.
General Fernando Murillo of the Colombian National Police's hostage and extortion unit said that Francis is aware of efforts to rescue the nun.
"The pope is aware of what Colombia is doing and to what point we've come to obtain her release," Murillo stated.
He shared that the kidnapping appears to have been done for ransom purposes, but said that authorities do not have information on the amount being asked by jihadists, or of any communications they may have had with relatives.
Significant areas in Mali remain under the control of radical groups, despite a joint anti-jihadist project that was launched in November 2015, which has received funding from France and the United Arab Emirates.
Argoti appeared in a previous video back in July with five other hostages, which at the time was the first proof of life for the nun following her kidnapping last February.
The nun had helped in the running of a large health center in Mali, along with a home that cares for 30 young orphans.
Sister Noemi Quesada, the superior of Sister Cecelia's order in Colombia, said that the nuns also help teach reading skills to close to 700 Muslim women, and are working on a barn project for food shortages.