Nurse Reveals Abortion Horror Story That Will Haunt Her for the Rest of Her Life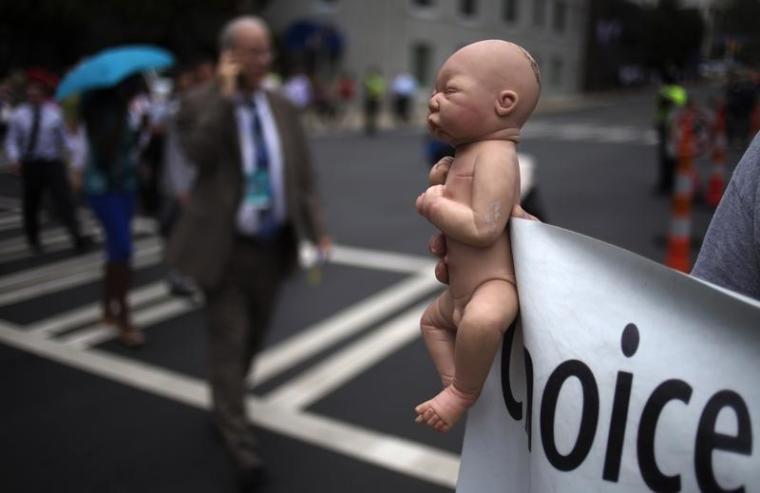 A former abortion nurse from Ireland has shared her story of how she was unable to help an aborted 22-week-old baby as he was fighting for his life in a kidney dish. The horror incident will haunt her for the rest of her life, she said.
The nurse, Caren Ní hAllacháin, is one of many who have been speaking out in Ireland's #MyAbortionStory campaign, launched to support the pro-life cause in the country's upcoming referendum on the Eighth Amendment, concerning abortion laws.
"I was an agency nurse in Sydney Australia in the early 90's and I was on a ward one night when a woman had come in for an abortion. She was 22 weeks pregnant and had been told her baby had a chromosomal abnormality. I went into the sluice room and I saw the baby, a 22 week old baby boy, in a kidney dish in at the sink where all the clinical waste was flushed," Ní hAllacháin began in a story that has been gaining international attention this week.
"He was small but he was perfect. You could see his toes, his hands, he seemed like he had blond hair. He was the full size of the kidney dish and he was alive. I could see the rise and fall of his chest, he was breathing," she wrote.
The nurse said that she was young at the time and did not know what to do.
"Because this was an abortion I wasn't allowed to intervene, I couldn't get help for the baby, I couldn't hold him or comfort him, or get oxygen for him or ask anyone to help him live. To see that baby trying to breathe, and nobody helping him, was so distressing and it will haunt me for the rest of my life," she recalled.
"I fear for nurses like me if this abortion proposal is passed, and for the culture it will create in Irish hospitals. I fear that doctors will be expected to sit in judgment on the value of a baby's life because of a suspected abnormality. There is a heart-breaking reality to repealing the 8th amendment and legalizing abortion that is largely being ignored. I never want any nurse to see the heart-breaking reality that I saw."
Figures released by Health Minister Cameron Dick in Queensland, Australia, found that as many as 204 abortions resulted in "live birth outcomes" between 2005 and 2015 alone, with the babies denied life-saving care.
Some 15,000 people marched in Dublin on Saturday, according to RTE, in favor of preserving Ireland's strict abortion laws, which only allow the practice to be carried out in order to save the mother's life.
The nation is set to vote in May on whether access to abortion should be expanded to more cases. Pro-choice campaigners have described several incidents where women have died because of what they say are too many limitations on abortion.
The Coalition to Repeal the Eighth Amendment has also pointed out that thousands of Irish women are forced to travel to the U.K. to obtain an abortion, and has said that its cause is for "all those who support and respect women."
Niamh Uí Bhriain of the Save the 8th campaign, which has been backed by the Roman Catholic Church, argued that every country that has legalized abortion has seen an increase in stories like the one shared by Ní hAllacháin, however.
"You cannot have abortion without stories like these, yet these voices are never giving a hearing in the abortion debate in the media in Ireland," the organizer warned.
"Caren's story is not an isolated one, and we have already received six other testimonies in the past week from nurses who witnessed similar events in Britain and elsewhere."