NY School Cancels Father-Daughter Dance Over Gender-Neutral Directive, Fears of 'Triggering'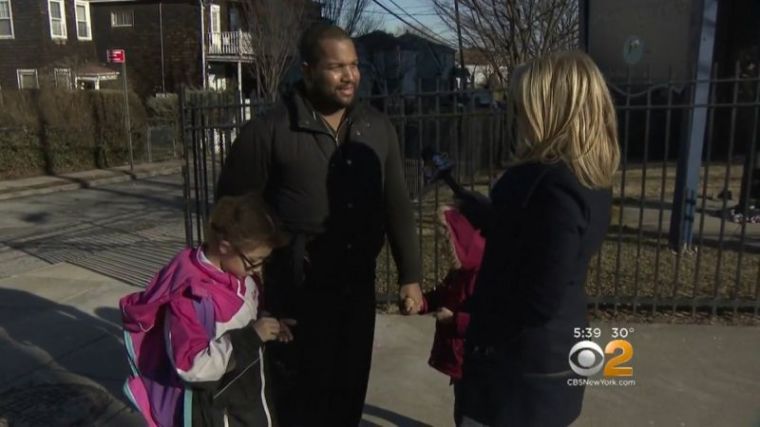 An elementary school in Staten Island, New York, has postponed and redesigned its traditional father-daughter dance due to gender neutral guidelines issued by the New York City Department of Education. Parents are warning, however, that the politically correct move goes too far.
The New York Post reported on Saturday that Parent Teacher Association President Tony Bennett has blamed the move on New York City's DOE directives calling on schools to eliminate "gender-based practices" that do not have a clear educational purpose.
"Until we understand what we are legally permitted to do, we need to table this event," Bennett told parents in a private group on Facebook, announcing the postponement of the Feb. 9 dance until March.
The "Father/Best Guy & Daughter Dance" will now be changed to something more "inclusive," though PS 65 Principal Sophie Scamardella has claimed that the event's move to March is also about wanting to host it at a "bigger venue."
"The DOE ... has strict guidelines about how we present information," Scamardella wrote. "They have a 'gender neutral' policy that must be adhered to at all times."
The principal recognized that parents have been complaining about the decision on Facebook and to local media but said there will be no reversal.
One of the most notable critics of the move has been Donald Trump Jr., a businessman and first son of President Donald Trump.
"If this doesn't convince you that the PC/SJW movement has lost their minds, I don't know what will. This nonsense really needs to stop," Trump Jr. wrote in a tweet on Saturday, referring to the politically correct and social justice warrior movement.
CBS New York said both daughters and fathers were left disappointed, as some had been getting ready for the dance for months.
"It's really fun! I go with my dad, I see my friends," student Victoria Cugini said.
"It's kind of a let down," added fifth grader Angelina Lubo. "At least I could still spend time with my dad."
Matthew West, a 32-year-old father of two daughters at the school, said: "They're trying to take away everything that everybody grew up on and has come to know and I don't think it's fair or right. They should leave it the way it was — father-daughter, mother-son."
Jared Fox, an openly gay educator who's the New York City Department of Education's LGBT community liaison, has argued that a dance tailored specifically for fathers and daughters can leave some students out.
"Father-daughter dances inherently leave people out. Not just because of transgender status, just life in general," Fox said told the New York Post. "These can be really uncomfortable and triggering events."
Fox clarified that the New York City DOE policy does not explicitly ban father-daughter dances, noting that events are reviewed on a case-by-case basis.
Other parents, such as 37-year-old father Jose Garcia, said the school's decision to postpone and then change the event is "not fair at all."
"I have nothing against no one, but I don't think that it should affect the school, or the kids for that matter," Garcia said.