Obama Admin Gave Immigrant Children to Human Traffickers, Senate Report Finds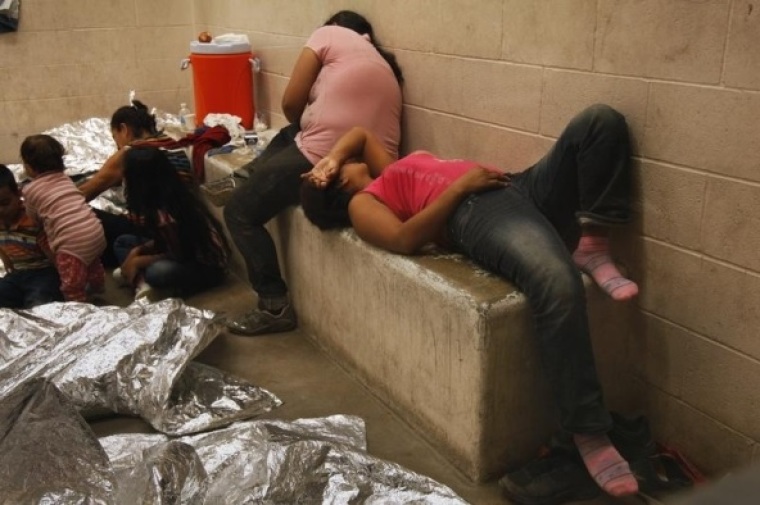 The Obama administration handed more than a dozen immigrant children to human traffickers as it failed to conduct proper background checks of caregivers, according to the report of a bipartisan U.S. Senate investigation.
The Senate's Permanent Subcommittee on Investigations has found that the Department of Health and Human Services did not follow proper procedures to protect undocumented children entering the United States without an accompanying adult.
At least 19 children under HHS custody ended up in a human trafficking ring – six in Marion, Ohio, and 13 in other locations – the report says.
Every year, tens of thousands of children enter the country without their parents or relatives. If taken into U.S. custody, those children are designated "unaccompanied alien children," or UACs. The Office of Refugee Resettlement under the HHS is responsible for finding appropriate, temporary homes for them until the resolution of immigration proceedings. In carrying out this responsibility, federal law requires HHS to ensure that the children are protected from human trafficking and other forms of abuse.
"Over a period of four months in 2014, however, HHS allegedly placed a number of UACs in the hands of a ring of human traffickers who forced them to work on egg farms in and around Marion, Ohio, leading to a federal criminal indictment," the report points out.
The minor victims were forced to work six or seven days a week, 12 hours per day, it adds. The traffickers repeatedly threatened the victims and their families with physical harm, and even death, if they did not work or surrender their entire paychecks.
"It is intolerable that human trafficking — modern-day slavery — could occur in our own backyard," The New York Times quoted Senator Rob Portman, Republican of Ohio and the chairman of the subcommittee, as saying. "But what makes the Marion cases even more alarming is that a U.S. government agency was responsible for delivering some of the victims into the hands of their abusers."
HHS's process for verifying the alleged relationship between an immigrant child and an individual other than a parent, guardian, or close family member is unreliable and vulnerable to abuse, the investigation report says. HHS is also unable to detect when a sponsor or group of related sponsors is seeking custody of multiple unrelated children, the report says, adding that HHS has even failed to conduct adequate background checks.
"HHS's longstanding policy was to conduct background checks only on the sponsor, and not on any other adult listed as living in the sponsor's home or on the person designated as the "backup" sponsor," the report explains. "And if that check turned up a criminal history, HHS policy was that no criminal conviction could disqualify a sponsor, no matter how serious."
The investigation goes on to reveal that "after a child's release to a sponsor, HHS allows sponsors to refuse
post-release services offered to the child — and even to bar contact between the child and an HHS care provider attempting to provide those services."
HHS Acting Assistant Secretary Mark Greenberg said the agency has instituted new procedures aimed at preventing abuse of minors once they are released by the government, according to Reuters. He noted the number of immigrant children temporarily cared for by HHS has increased, from an average of around 6,000 a year to 57,496 in fiscal 2014 and 33,726 in fiscal 2015, which ended last Sept. 30.
HHS has placed about 90,000 migrant children, most of them for Central America, with adult sponsors in the United States, Portman said.