Obama Called 'Son of a Whore' by Philippines President Rodrigo Duterte; Cancels Meeting Over Offense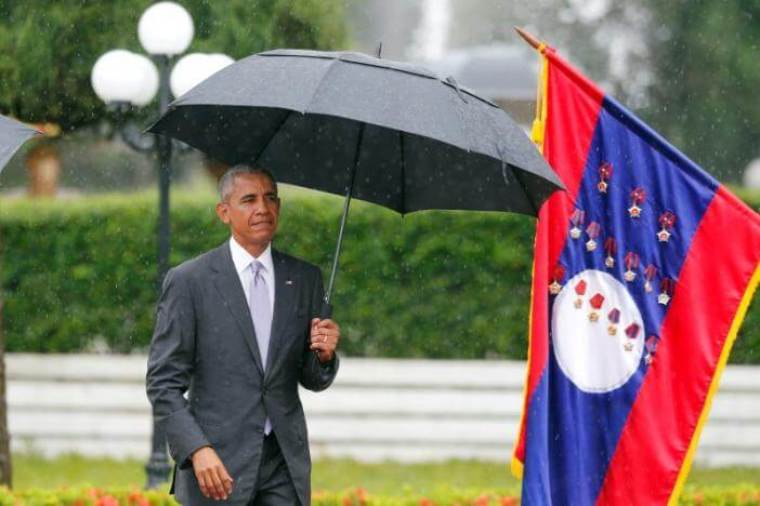 American President Barack Obama canceled a meeting with Philippines counterpart Rodrigo Duterte on Monday after the latter called Obama a "son of a whore," reports said.
Duterte has since apologized for his remarks, arguing that he wasn't trying to make a "personal attack" against Obama.
"While the immediate cause was my strong comments to certain press questions that elicited concern and distress, we also regret it came across as a personal attack on the US president. Our primary intention is to chart an independent foreign policy while promoting closer ties with all nations, especially the US with which we had had a longstanding partnership," Duterte said in a statement on Tuesday, according to Fox News.
"We look forward to ironing out differences arising out of national priorities and perceptions, and working in mutually responsible ways for both countries," he added.
Duterte had warned Obama not to question him over a string of controversial extrajudicial killings in the Philippines, with reports stating that more than 2,000 suspected drug pushers and users have been put to death since the new administration took control in June.
Obama and Duterte were in Laos on Monday for the Association of Southeast Asian Nations summit, but the White House administration decided to reschedule their planned meeting after the Philippine leader used offensive language against the U.S. president.
"I am a president of a sovereign state and we have long ceased to be a colony. I do not have any master except the Filipino people, nobody but nobody. You must be respectful. Do not just throw questions. Putang ina I will swear at you in that forum," Duterte earlier said in remarks directed at Obama, using the Tagalog phrase for "son of a [expletive]" or "son of a whore."
Ben Rhodes, Obama's deputy national security adviser, explained that the comments did not contribute to a constructive environment, which led to the American president canceling the bilateral meeting.
"All of the attention frankly was on those comments, and therefore not on the very substantive agenda that we have with the Philippines," Rhodes told reporters, according to Reuters.
BBC News pointed out that Duterte has cursed as several high-profile figures before. He has also called Pope Francis a "son of a whore," and insisted that U.S. Secretary of State John Kerry is "crazy."
The Philippine leader's insult toward Obama was the first time his language has caused a notable diplomatic problem, however, pointed out BBC's Karishma Vaswani in Laos.
"At the heart of this is the fact that Mr Duterte isn't used to being told what to do; and that he likes to display machismo and bravado, which plays well to his domestic audience," Vaswani analyzed.
"But when he sits down for serious discussions with his ASEAN counterparts over the next couple of days, they'll be looking for Asian discretion and subtlety, not diplomacy Duterte-style."