Obama Family Attends Prominent African-American Megachurch for Easter; Pastor Touches on Questions of Same-Sex Marriage, Healthcare, Resurrection of Christ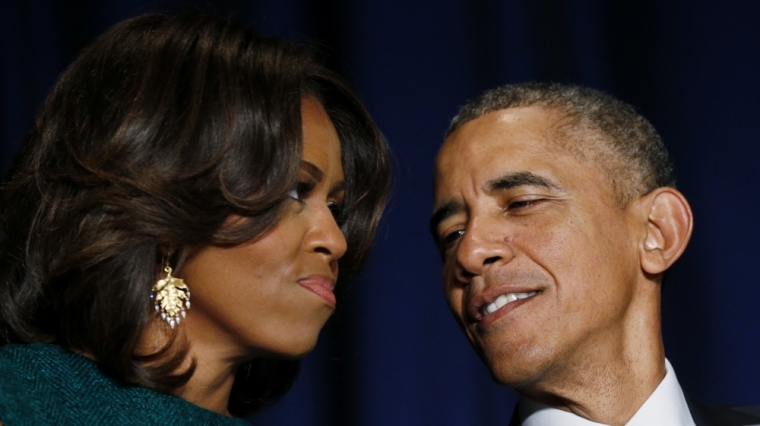 President Barack Obama and his family attended the prominent Alfred Street Baptist Church in Alexandria, Virginia, on Easter Sunday. The pastor, Rev. Howard-John Wesley, touched on a number of social issues in his sermon, including same-sex marriage, healthcare, and the resurrection of Christ.
"Today in our political landscape, a line in the sand is drawn forcing you to make a decision on where you stand," Wesley told the congregation at the 212 year old church, according to The Washington Post.
"Where do you stand with rights for same-sex couples … where do you stand on gun reform, where do you stand with police body cameras?" he asked. "Where do you stand on affordable health care? Life has a way of making you make a decision. Where you stand on the resurrection of Jesus Christ: You either believe it or you reject it."
The African-American megachurch has a membership of over 7,000 people, tracing its origins back to 1803, when Thomas Jefferson was serving as the third president.
Obama and his family have attended different churches throughout their time at the White House.
During Easter 2013, Obama attended St. John's Episcopal Church in Washington, where the Rev. Luis León spoke out against some in the religious right.
"It drives me crazy when the captains of the religious right are always calling us back ... for blacks to be back in the back of the bus ... for women to be back in the kitchen ... for immigrants to be back on their side of the border," León said in his sermon.
Obama has hosted religious leaders at Easter Prayer Breakfasts at the White House, and last year took time to reflect on the sacrifice of Jesus Christ and the "glory of the resurrection."
"We're reminded how He loves us, so deeply, that He gave his only begotten Son so that we might live through Him. And in these Holy Days, we recall all that Jesus endured for us — the scorn of the crowds and the pain of the crucifixion, in our Christian religious tradition we celebrate the glory of the Resurrection — all so that we might be forgiven of our sins and granted everlasting life," Obama said back then.
Wesley, the 42-year-old pastor at Alfred Street, is a "progressive leader" according to WP, who has supported "civil rights protections" for gay couples.
"It was an honor to just worship with the president. It allows us to know that he recognizes the work that God is doing in our church," the pastor reflected on Sunday's service.
He added: "The biggest thing for me is knowing and believing that the president is a man of faith who just wanted to hear the good news of the Resurrection. He really enjoyed the worship."