Obama Pledges up to $5 Billion to Combat Global AIDS Epidemic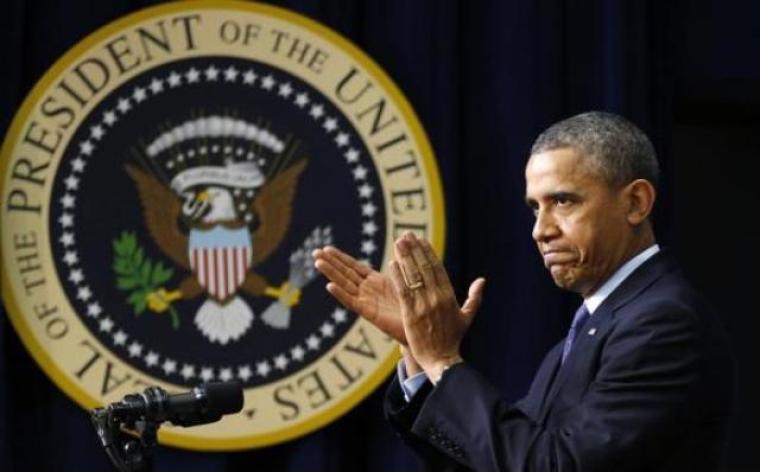 President Barack Obama on Monday pledged up to $5 billion in funding to combat HIV/AIDS, tuberculosis and malaria internationally, and to redirect $100 million to the National Institutes of Health for research toward a cure for HIV, the human immunodeficiency virus that causes AIDS.
Speaking at the White House to mark World AIDS Day, which was Sunday, Obama celebrated the progress that has been made toward "achieving an AIDS-free nation."
"[T]his is a moment to reflect on how far we've come since the early days of the AIDS epidemic. Those of you who lived through it remember all too well the fear and the stigma and how hard people with HIV had to fight to be seen or heard, or treated with basic compassion," Obama commented.
"Today that picture is transformed. … Prevention, treatment and care are now saving millions of lives, not only in the world's richest countries, but in some of the poorest countries, as well," he added.
Obama reasserted his belief that if the United States wants to be the global leader in combatting HIV/AIDS, then "we need to act like it, by doing our part, and by leading the world to do more together."
The president also noted that his Administration is the first to lift the entry ban so that people who have HIV are no longer barred from entering the U.S., and added that the U.S. has created the first comprehensive national HIV/AIDS strategy that gives every person living with AIDS life-extending care.
"This summer, I also issued an executive order creating the HIV Care Continuum Initiative to boost our federal efforts to prevent and treat HIV," he continued. "Last month, I signed the HIV Organ Policy Equity Act, to finally allow research into organ donations between people with HIV, [which] was achieved with bipartisan support."
Under Obamacare, people can now be tested for HIV/AIDS at no cost, Obama added, and starting in January Americans cannot be denied health insurance coverage due to their HIV status.
By redirecting $35 million to the AIDS Drug Assistance Program two years ago, he explained, the wait-list for life-saving HIV/AIDS medications has gone from 9,000 to zero, as of last month.
Praising his predecessor, George W. Bush, and his efforts to combat AIDS worldwide by directing $15 billion to the President's Emergency Plan for AIDS Relief (PEPFAR), Obama said he has signed into law legislation to extend the program, which has seen a 12 percent decrease in funding since 2010.
According to Obama, this year PEPFAR reached the milestone of seeing the one millionth baby born without being infected by HIV, and reports a rapid decline in new HIV diagnoses and deaths from AIDS in Sub-Saharan Africa.
Through PEPFAR, the U.S. has helped 6.7 million people receive life-saving treatment.
With this success, Obama said he will sign the PEPFAR Stewardship and Oversight Act to ensure that this work is ongoing.
The U.S., along with the United Kingdom, have each pledged to contribute $1 for every $2 pledged by other donors over the next three years to support The Global Fund, an international financing institution that fights AIDS, tuberculosis and malaria. This contribution will amount to $5 billion from each country.
Thus far, according to Obama, The Global Fund has helped more than 6 million people in 140 countries receive retro anti-viral therapies.
The U.S. is the largest donor toward efforts to combat HIV/AIDS in low and middle income countries, according to a report by the United Nations and the Kaiser Family Foundation.