Obama: San Bernardino Shooting 'an Act of Terrorism,' 'Perverted Interpretation of Islam'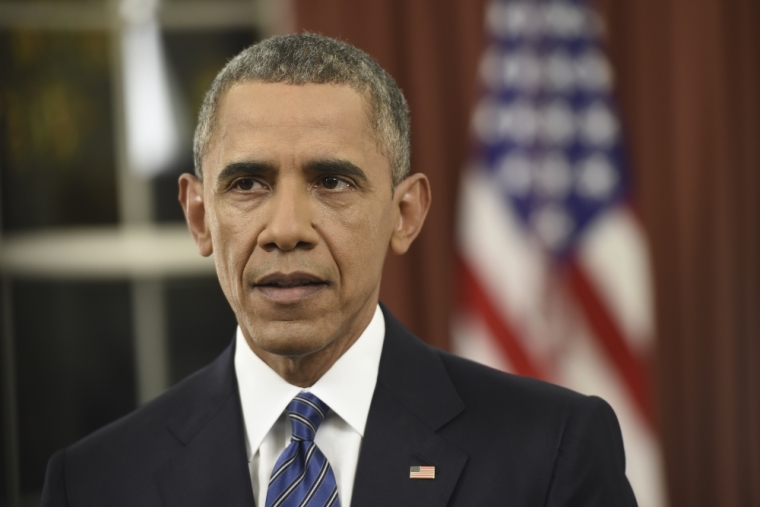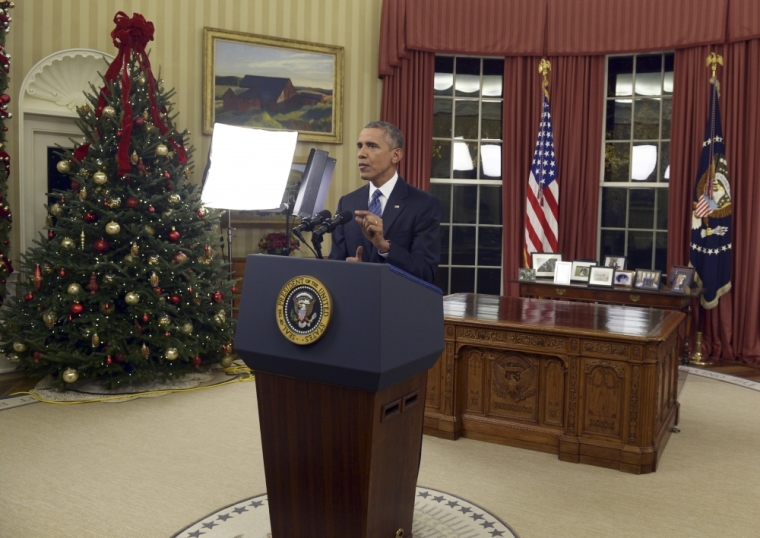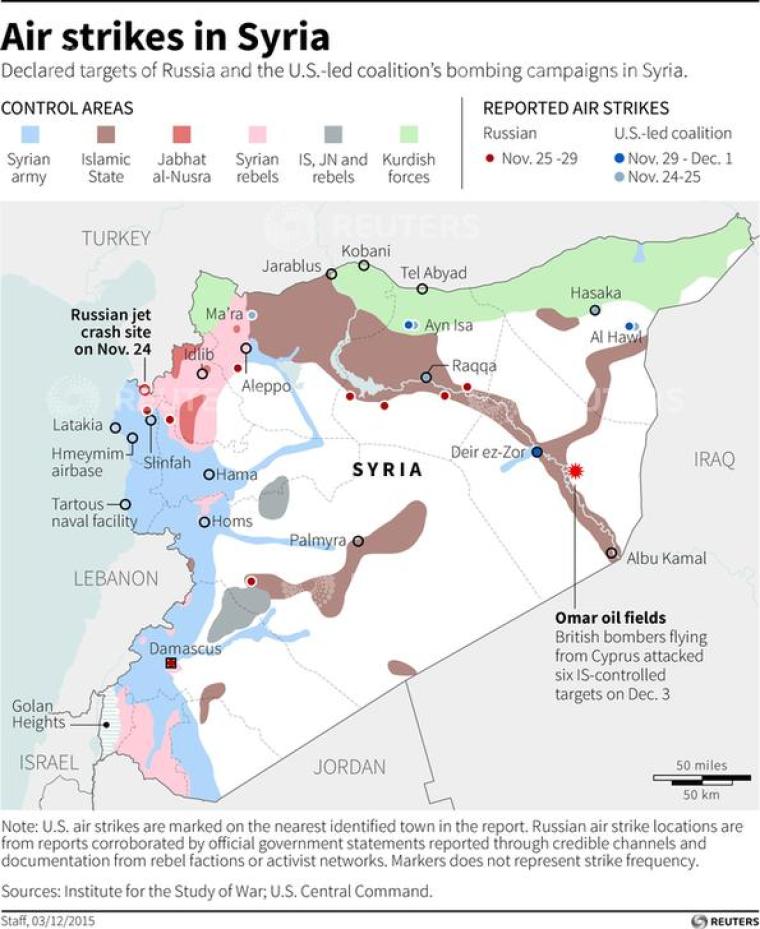 View Photos
President Barack Obama declared Sunday that the San Bernardino massacre was an "act of terrorism" influenced by a "perverted interpretation of Islam," and vowed to "destroy" Islamic State.
"This was an act of terrorism designed to kill innocent people," Obama said in his address to the nation Sunday night, referring to Wednesday's shooting in Southern California that left 14 people dead and 21 wounded.
California couple Farook and Tashfeen Malik, the shooters, were "supporters" of Islamic State, also known as ISIS or ISIL, the terror group has claimed.
"But it is clear that the two of them had gone down the dark path of radicalization, embracing a perverted interpretation of Islam that calls for war against America and the West," Obama said.
"Here's what I want you to know. The threat from terrorism is real, but we will overcome it," he added. "We will destroy ISIL and any other organization that tries to harm us."
While Obama cautioned against a "costly ground war," a new CNN/ORC Poll, released earlier during the day, showed that 53 percent of Americans say the U.S. should send ground troops to Iraq or Syria to fight ISIS. And 60 percent disapprove of the President's handling of terrorism and 68 percent say the U.S. military response to ISIS thus far has not been aggressive enough.
Obama added that America and its allies need to continue to disrupt plots, target ISIS infrastructure and finances even as it provided training and equipment to local Iraqi and Syrian fighters.
The poll, conducted before the San Bernardino massacre, shows that majority of Americans across party lines - including 52 percent of Democrats and 66 percent of independents - feel the U.S. military needs to be more aggressive.
As many as 81 percent of Americans also say they believe terrorists associated with ISIS who had the resources to launch a major terrorist attack were currently in the U.S. In May, 76 percent thought so, and 71 percent in September 2014.
However, most Democrats and Democratic-leaning independents still say the U.S. should not take the lead role in solving international problems, according to the poll, conducted by telephone between November 27-December 1 among a random national sample of 1,020 adults.
Obama called for gun control. "What could possibly be the argument for allowing a terrorist suspect to buy a semi-automatic weapon?" he said. "This is a matter of national security."
Obama continued, "As we've become better at preventing complex, multifaceted attacks like 9/11, terrorists turned to less complicated acts of violence like the mass shootings that are all too common in our society. It is this type of attack that we saw at Fort Hood in 2009; in Chattanooga earlier this year; and now in San Bernardino. And as groups like ISIL grew stronger amidst the chaos of war in Iraq and then Syria, and as the Internet erases the distance between countries, we see growing efforts by terrorists to poison the minds of people like the Boston Marathon bombers and the San Bernardino killers."
The California couple and another unidentified suspect targeted the Inland Regional Center during a holiday Christmas party, according to the San Bernardino County Sheriff Department. Both Farook, 28, and Malik, 27, were subsequently shot dead by police after they fled the scene.
Malik reportedly made a pledge of allegiance to ISIS leader Abu Bakr al-Baghdadi on Facebook.