Obama 'Shortchanged' Blacks, Rapper, Music Mogul Diddy Says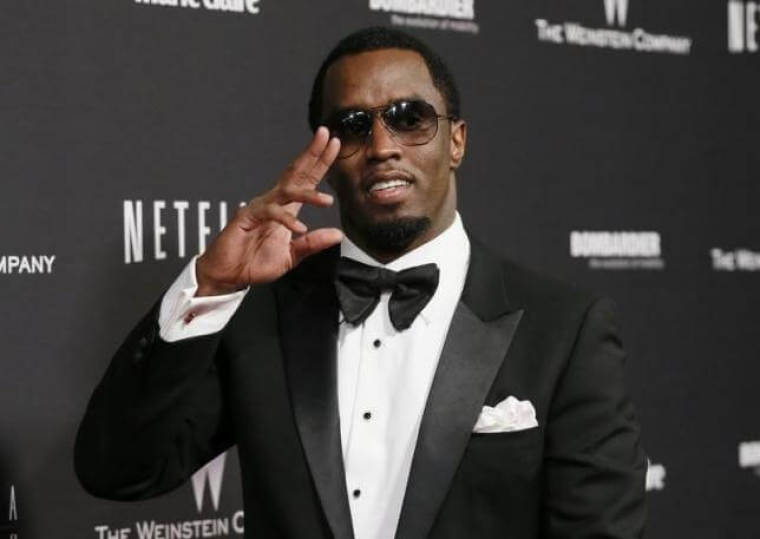 Rapper-turned-mogul Sean "Diddy" Combs, who supported President Barack Obama's presidential bid in 2008, is having a bit of voters remorse when it comes to the country's first African American president, declaring Sunday that he feels Obama "shortchanged" black people.
"My number one thing, though, to be honest, is black people," Combs told the Rev. Al Sharpton on his MSNBC show Politics Nation. "I feel like we put President Obama in the White House. When I look back, I just wanted more done for my people because that's the name of the game."
He continued: "This is politics. You put somebody in office, you get in return the things that you care about for your communities. I think we got a little bit shortchanged. That's not knocking the president. … He's done an excellent job, you know, but I think it's time to turn up the heat because the black vote is going to decide who is the next president of the United States."
Combs challenged the black community to "hold our vote" as a way to push meaningful action by political leaders and addressed Democratic presidential nominee, Hillary Clinton specifically.
"The heat has to be turned up so much that as a community, we've got to hold our vote," Diddy said. "Don't pacify yourself; really revolutionize the game. Make them come for our vote. It's a whole different strategy, but I think we need to hold our vote because I don't believe any of them."
"Hillary Clinton, you know, I hope she starts to talk directly to the black community. It really makes me feel, you know, almost hurt that our issues are not addressed and we're such a big part of the voting bloc," Combs added. "You can get the vote. It doesn't have to be held that long. But you have to come get it. … You have to bring something with it."
In the interview Combs also highlighted his creation of the Capital Prep Harlem charter school, set to open in the fall of 2016.
One of the reasons Combs, who grew up in Harlem, said he started the school is because he had, "a lot of concerns and complaints about the educational system and how our children are treated and I'm a person of action, so instead of me talking about it I wanted to go and work with the system and them show them a better way to do it."
The New York Times noted in March that Capital Prep Harlem was approved by the Board of Regents in 2014 and will replicate the model of Capital Preparatory Magnet, a year-round school in Hartford, Connecticut, that boasts high graduation and college acceptance rates.
Steve Perry, who founded the Hartford school, told the Times that Combs recruited him for the project in 2011, provided office space and quietly rallied support in the community.
"It's important to note it was he who inspired our team to come in and expand into New York," Perry said told The Times. What role Combs will play in the school Perry said is expected to "develop over time."
The school will open with 160 students in sixth and seventh grades and is expected to expand one grade per year, eventually enrolling 700 students in grades six through 12, according to The Times.
"I think that there's a lot to be found in the fact that you have someone such as Combs, who is highly visible within our community, who has decided that his major push is going to be with our model and in education," Perry added.