Obama Should Have Talked About 'Unprecedented Persecution' of Christians at UN, Watchdog Groups Say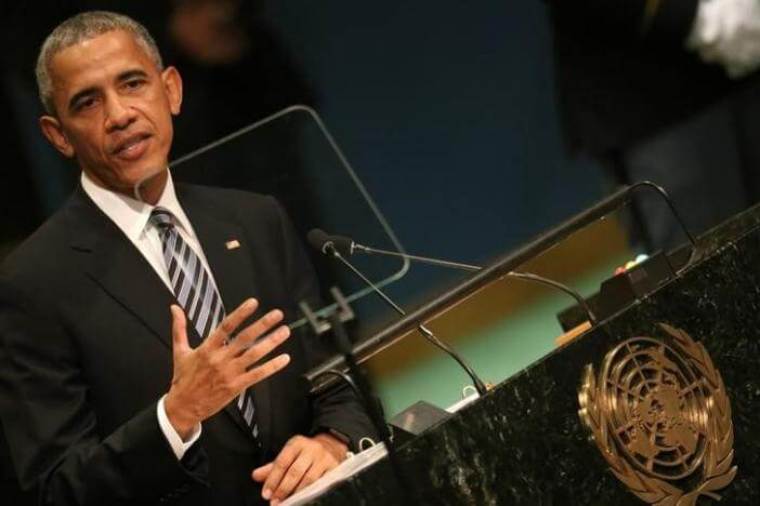 Several persecution watchdog groups have said that President Barack Obama should have spoken out more forcefully for persecuted Christians and other religious minorities at his final U.N. General Assembly speech, as world leaders continue meeting this week in New York.
"While President Obama referenced the tragic conflict in Syria and the 'mindless, medieval menace of ISIL,' in his speech at the UN General Assembly, I was disappointed that he did not reference the unprecedented level of brutal persecution faced by Christians, Yazidis, and other religious minorities throughout the Middle East," Kristin Wright, director of advocacy at Open Doors USA, told The Christian Post in a statement.
"I believe the American people want to see greater evidence of deep concern from the president of the United States — in word and action — for those living under the tyranny of religious persecution," Wright added.
Obama recounted a number of the crises facing the world today in his General Assembly speech on Tuesday, and noted that conflicts have forced millions of refugees to flee their homes.
"Across vast swaths of the Middle East, basic security, basic order has broken down. We see too many governments muzzling journalists, and quashing dissent, and censoring the flow of information," Obama said as part of his speech.
"Terrorist networks use social media to prey upon the minds of our youth, endangering open societies and spurring anger against innocent immigrants and Muslims."
Thomas J. Reese, S.J., chair of the U.S. Commission on International Religious Freedom, told CP that while USCIRF welcomed the U.S.'s strive to focus attention on the plight of refugees and the need for more aid, efforts need to be redoubled.
"As the U.N. seeks this week to address the worldwide refugee crisis, it is important to recognize that sectarian conflict is a key factor in humanitarian crises worldwide, with millions forced to flee their homes," Reese said, noting that Christians, Yazidis, and Shia Muslims are among the millions of refugees displaced in Iraq and Syria who have faced genocide at the hands of the Islamic State terror group.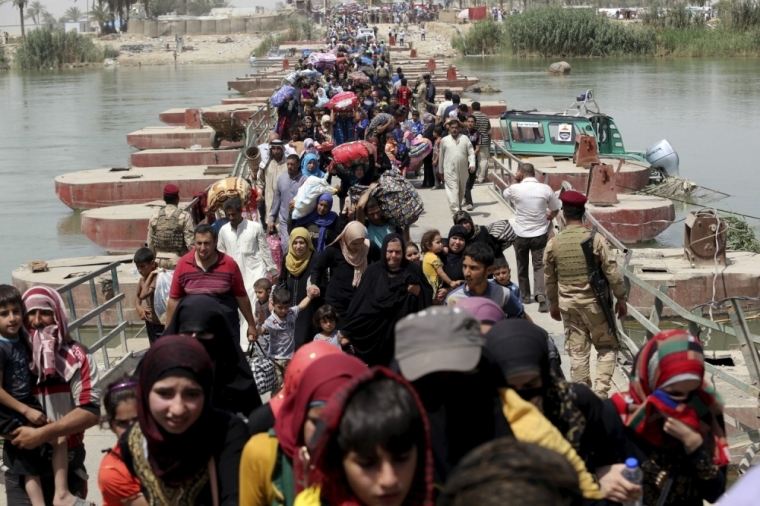 He added that the conflicts in other countries, including Nigeria, the Central African Republic, and Burma have also forced hundreds of thousands of minorities to flee their homelands in search for asylum in Europe and the West.
"These crises cry out for increased action on the part of the international community. To be effective, such action must recognize the unmistakable fact that religious freedom is a common thread in each of these challenges and deserves a seat at the table when nations discuss humanitarian, security, and other pressing issues," Reese continued.
"The United States and other countries must fully accord to this right the respect it deserves and redouble their efforts to defend this pivotal liberty worldwide."
The American Center for Law and Justice said that it would not be making presentations this week at the U.N., but spoke to CP about several letters the law group has written to the U.N. speaking out for persecuted minorities.
The European Center for Law and Justice, an ACLJ affiliate, wrote a letter back in August to Adama Dieng, special adviser to the secretary-general at the U.N. Office on the Prevention of Genocide, urging them to take action and make recommendations to the Security Council about what can be done to halt or prevent the genocide of minorities in Iraq and Syria.
"The growing body of evidence demonstrates that the inhuman violence at issue is, in fact, genocide as defined by the Convention — a genocide targeting Christians," the law group wrote at the time.
"This genocide is occurring in both Syria and Iraq, and evidence of intentional genocide against Christians in neighbouring Iraq, committed by an organization originating in Iraq, is most certainly relevant to a meaningful understanding of the same actions undertaken in Syria and equally warrants attention and response."
Obama used part of his speech on Tuesday to urge Americans and other citizens to make choices based on seeking cooperation and integration, rather than division and conflict, which CNN observed was an indirect "rebuke" of Republican Presidential nominee Donald Trump and his stance on illegal immigration.
Groups such as Open Doors have started petitions urging both Trump and Democratic rival Hillary Clinton to outline how precisely they will help persecuted Christians and other minorities should they be elected president.
"The tragedy is that we have two presidential candidates who are out there on the campaign trail, and we're hearing about so many other issues, we're hearing about domestic religious freedom issues; we're hearing about a wide variety of topics, and yet the persecution of Christians and other people off faith around the world has not been mentioned very much," Wright told CP in a separate interview back in August.
A major meeting of senior U.N. officials at the Summit for Refugees and Migrants in New York this week underlined the failures in helping victims of violence and persecution so far, and urged world leaders to come together to offer solutions.
"The bitter truth is this summit was called because we have been largely failing," U.N. High Commissioner for Human Rights, Zeid Ra'ad Al Hussein, said in his speech.
"It is shameful [that] the victims of abominable crimes should be made to suffer further by our failures to give them protection," he added.
U.N. High Commissioner for Refugees Filippo Grandi offered his hopes, however, that the New York Declaration, the agreement pledging international support for tackling the refugee crisis, will fill what he called a "perennial gap in the international refugee protection system — that of truly sharing responsibility for refugees, in the spirit of the U.N. Charter."