Obama Should 'Reconcile the Rhetoric With Action' to End Religious Intolerance, Says Rev. Samuel Rodriguez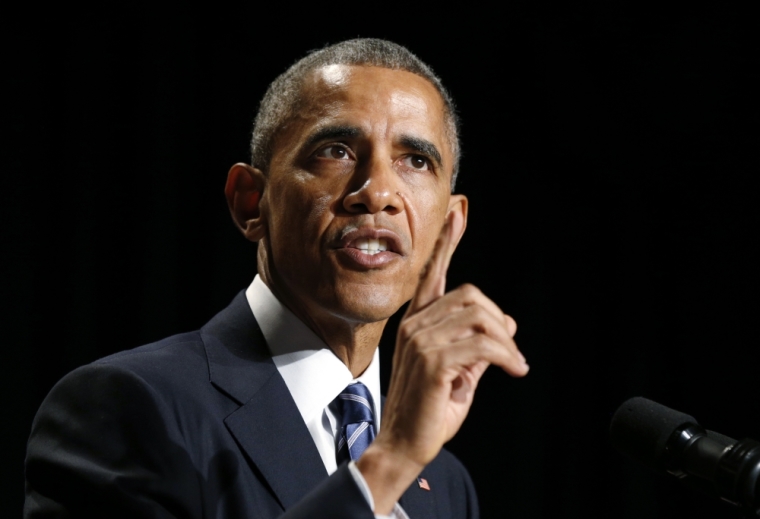 WASHINGTON — A prominent evangelical leader who attended the National Prayer Breakfast in Washington Thursday believes President Barack Obama's speech championing religious freedom needs to be put into practice by his administration to end religious intolerance in the United States and abroad.
Obama's speech to the crowd of 3,600 that included the Dalai Lama focused on religious freedom and the need to combat evil actions carried out by militants in the name of religion across the world.
Samuel Rodriguez, president of the National Hispanic Christian Leadership Conference who attended the prayer breakfast, told The Christian Post that he respects Obama's spiritual convictions, but nevertheless is a critic of the administration's actions that undermine religious freedom in the U.S.
These hot button religious freedom issues include the HHS' contraception mandate and how it affects religious entities that hold moral objections to some or all forms of birth control, specifically those that cause the early terminiation of a pregnancy.
"Having sat down with the president previously and having witnessed the president on many occasions defer to his faith narrative and to his commitment, it was affirming to hear the president of the United States of America once again affirm his commitment, his faith value, how it guides him, and likewise, admonishing the world in perverting religious narratives for purposes that run counter to who we are created in God's image," Rodriguez said.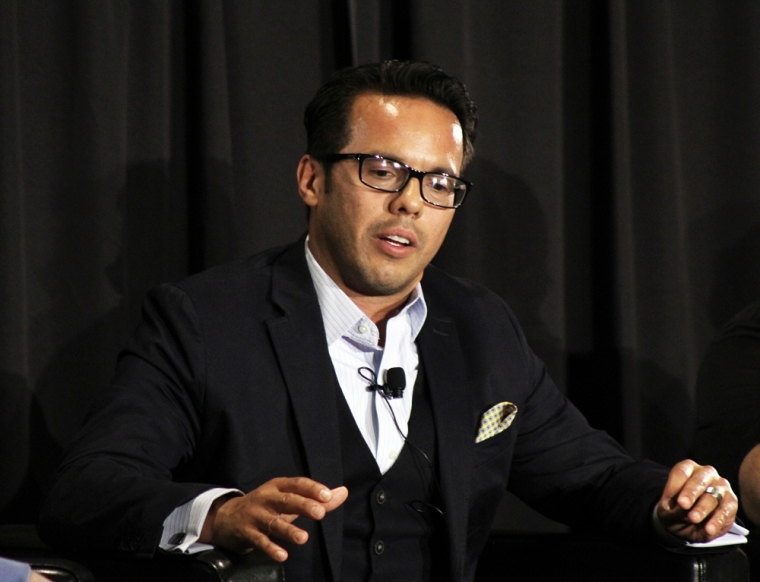 "The rhetoric is powerful, but if we could reconcile the rhetoric with action then we could build a firewall to religious intolerance in the 21st century," Rodriguez told CP, reiterating his point that there are "religious liberty issues" both "around the world" and "even in our own nation."
"I do believe we have deviated from that fundamental right, even now in our current day in age. It's great for us to have a Prayer Breakfast. Again, it's inspiring, it's wonderful," he said.
Held at the International Ballroom at the Washington Hilton, the 63rd annual National Prayer Breakfast was hosted by U.S. Sens. Robert P. Casey Jr., D-Pa., and Roger F. Wicker, R-Miss.
In addition to the many faith leaders, clergy, and U.S. Congressmen in attendance, many international public figures were also invited to the event.
"We represent all 50 states and 130 nations. As the Psalm says, 'O let the nations be glad and sing for joy for Thou shalt judge the people righteously,'" Wicker shared with those gathered. "We come together as Ephesians 5:19 directs us, addressing one another in psalms and hymns and spiritual songs. Singing and making melody to the Lord."
The event included music from American Idol finalist and Miss Mississippi Jasmine Murray, who performed "His Eye is on the Sparrow," as well as teenager Quintavious Johnson, who performed a musical rendition of the Lord's Prayer.
The keynote address was given by NASCAR commentator and racing champion Darrell L. Waltrip, who talked about his story of Christian faith and the transformation it made for him personally and spiritually.
"I thought I was a pretty good guy. Folks, let me tell you something: good guys go to hell," warned Waltrip, who called the day he asked Jesus into his heart "the greatest day of my life."
Speaking about Waltrip's speech, Rodriguez added, "What blessed me was the unbridled and unfettered delivery of the Gospel message of Christ, uncensored without compromise and done with such nuance out of a personal narrative — that really moved me."
Tony Perkins, president of the Family Research Council who also attended the event, praised Darrell's "heartfelt message" that was about his relationship with Jesus Christ.
"I think it's always good when people come together for a moment to focus on really what's at the heart of our nation, what brings us together," Perkins said.