Obama Cutting Transgender Chelsea Manning's Sentence 'Outrageous,' Treating 'Like a Martyr': GOP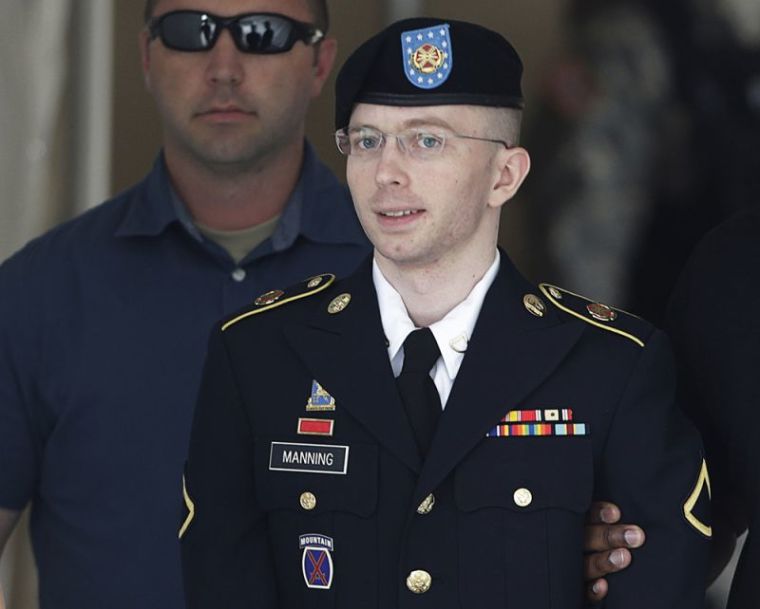 Several Republican politicians have strongly condemned outgoing President Barack Obama's decision on Tuesday to shorten the prison sentence for Chelsea Manning, a transgender former U.S. military intelligence analyst who leaked classified material.
Manning, formerly known as U.S. Army Private First Class Bradley Manning, was convicted for a mass leak of classified materials to anti-secrecy group WikiLeaks in 2010, Reuters reported. Manning was found to have shared more than 700,000 documents, videos, diplomatic cables and battlefield accounts to WikiLeaks.
Manning was sentenced to serve 35 years in prison, but Obama has decided in one of his final acts as president to reduce Manning's punishment to seven years.
Effectively this means that Manning will be released on May 17, accounting for time already served — which Republicans, such as House Speaker Paul Ryan, have called "outrageous."
Ryan warned that such a move sets a "dangerous precedent" for others who may want to leak sensitive material about national security.
"Chelsea Manning's treachery put American lives at risk and exposed some of our nation's most sensitive secrets," Ryan said.
"President Obama now leaves in place a dangerous precedent that those who compromise our national security won't be held accountable for their crimes."
Senator John McCain (R-Arizona) added that Obama's decision is "a grave mistake that I fear will encourage further acts of espionage," while Senator Tom Cotton, R-Ark., warned that the leak endangered troops, intelligence officers, diplomats and allies.
"We ought not treat a traitor like a martyr," Cotton said.
Manning, who announced before entering prison that he identified as a woman, has reportedly struggled to cope as a transgender woman inside Fort Leavenworth, Kansas, a men's military prison, and twice in 2016 attempted suicide.
David Coombs, Manning's lawyer, told BBC News that the decision would bring his client great relief.
"It really is a great act of mercy by President Obama," Coombs said.
Kevin Fox, Manning's uncle, stated that the family was "over the moon," but surprised that Manning will be able to walk free so soon.
"It's sooner than we expected — we didn't expect his case even to be looked at for another three or four years," Fox said.
Groups such as Amnesty International also said that freeing Manning was the right thing to do.
"Chelsea Manning exposed serious abuses, and as a result her own human rights have been violated by the U.S. government for years," said Margaret Huang, executive director of Amnesty International USA.
The White House has insisted that despite rumors, WikiLeaks founder Julian Assange, who has said he would accept extradition if Manning was freed, did not influence the decision.
"The president's decision to grant clemency and offer commutation to Chelsea Manning was not influenced in any way by public comments from Assange or the WikiLeaks organization," the statement read.
BBC also noted that Obama has commuted 1,385 sentences and issued 212 pardons, which is more than what the past 12 presidents granted combined.
The agency explained that a commutation is not an acknowledgment of innocence, and still imposes some civil handicaps, such as barring felons from sitting on federal juries, and state-level prohibitions on things like voting on the possession of firearms.