Obama: Trump Can't Win; I Could Win 3rd Term; America Is Safer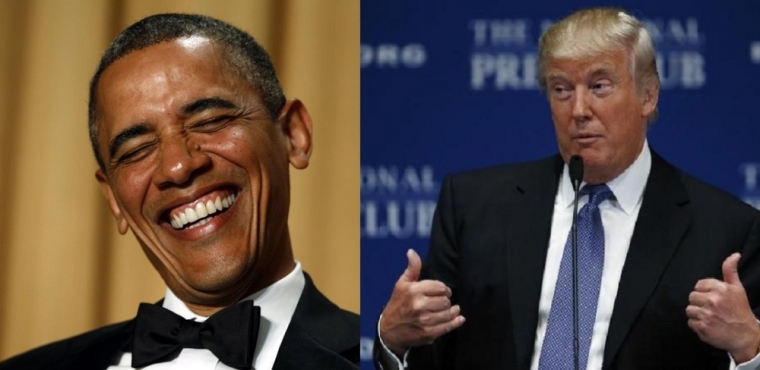 President Barack Obama believes America is safer since he became president, he could win a third term and Republican presidential frontrunner Donald Trump is a "great publicity-seeker" who will not win the White House.
Speaking in a pretaped "60 Minutes" interview that aired Sunday, Obama told Steve Kroft that while he believes Trump has tapped into genuine discontent among "at least Republican primary voters" the real-estate mogul won't be sitting in the Oval Office at the end of the election cycle.
"Well, I think that he is a great publicity-seeker and at a time when the Republican party hasn't really figured out what it's for, as opposed to what it's against. I think that he is tapped into something that exists in the Republican party that's real," said Obama when asked to share his thoughts on the candidate by Kroft.
"I think there is genuine anti-immigrant sentiment in the large portion of at least Republican primary voters. I don't think it's uniform. He knows how to get attention. He is, you know, the classic reality TV character and, at this early stage, it's not surprising that he's gotten a lot of attention," he added.
When asked if he thought Trump was "running out of steam" or if he thinks the billionaire is "going to disappear" Obama said: "You know, I'll leave it up to the pundits to make that determination. I don't think he'll end up being president of the United States."
Speaking on his own chances of winning a third term if he could run again, Obama declared a blunt "yes." When asked again by Kroft if he really thinks he could be re-elected for a third term, Obama confirmed, "I do."
Prior to making that statement however, Obama explained that even though he believes he could in a third term, he feels that by the end of 2016 it will be the appropriate time for him to go.
"You know, it's interesting. I — you go into your last year and I think it's bittersweet. On the one hand, I am very proud of what we've accomplished and it makes me think, I'd love to do some more. But by the time I'm finished, I think it will be time for me to go," he said.
"Because there's a reason why we considered George Washington one of our greatest presidents. He set a precedent, saying that when you occupy this seat, it is an extraordinary privilege, but the way our democracy is designed, no one person is indispensable. And ultimately you are a citizen. And once you finish with your service, you go back to being a citizen," he continued.
"And I — and I think that — I think having a fresh set of legs in this seat, I think having a fresh perspective, new personnel and new ideas and a new conversation with the American people about issues that may be different a year from now than they were when I started eight years ago, I think that's all good for our democracy. I think it's healthy," he added.
Reacting to the interview Sunday night, Trump did not take the president's jab at him sitting down and took to social media to vent.
"President Obama was terrible on @60Minutes tonight. He said CLIMATE CHANGE is the most important thing, not all of the current disasters!" he tweeted.
He later followed up with another noting: "Great, everyone is saying I did much better on @60Minutes last week than President Obama did tonight. I agree!"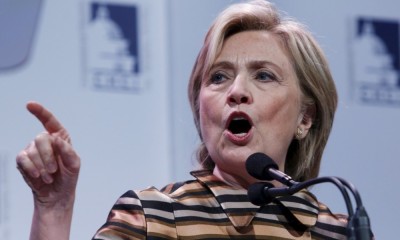 When asked if he knew about 2016 Democratic presidential frontrunner Hillary Clinton's use of a private email server while she was Secretary of State in the wide-ranging interview, Obama also told Kroft that he wasn't aware of the situation and called it a "mistake." He noted however that he didn't think it "posed a national security problem."
"I don't think it posed a national security problem. I think that it was a mistake that she has acknowledged and — you know, as a general proposition, when we're in these offices, we have to be more sensitive and stay as far away from the line as possible when it comes to how we handle information, how we handle our own personal data," said Obama.
"And, you know, she made a mistake. She has acknowledged it. I do think that the way it's been ginned-up is in part because of — in part — because of politics. And I think she'd be the first to acknowledge that maybe she could have handled the original decision better and the disclosures more quickly," he explained.
When asked to discuss his reaction after finding out about the server and whether or not he feels the issue is a "big deal" he declined commenting on the issue.
"What I think is that it is important for her to answer these questions to the satisfaction of the American public. And they can make their own judgment. I can tell you that this is not a situation in which America's national security was endangered," he said.
In fact, President Obama noted that he felt America had become a "safer place" under his administration.
"America is a safer place. I think that there are places, obviously, like Syria that are not safer than when I came into office. But, in terms of us protecting ourselves against terrorism, in terms of us making sure that we are strengthening our alliances, in terms of our reputation around the world, absolutely we're stronger," he said.