Obama's Birth Control Mandate Halted at 2 Christian Colleges by Iowa Judge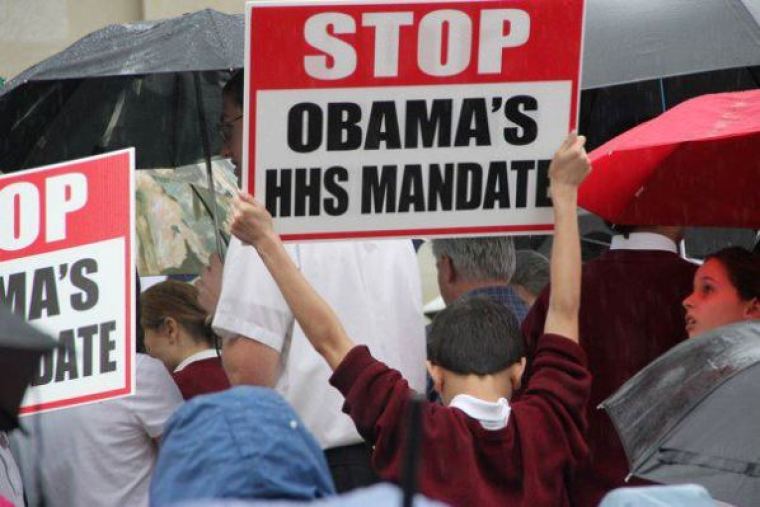 A federal district court has permanently halted enforcement of the 2011 HHS birth control mandate, which requires employers to provide health insurance coverage for contraception and drugs that could induce an abortion, against two Christian colleges in Iowa.
The U.S. District Court for the Northern District of Iowa on Tuesday issued an order protecting the religious freedom of Dordt College of Iowa and Cornerstone University of Michigan by blocking the U.S. Department of Health and Human Services from enforcing its mandate.
The mandate was first implemented in 2011 by the Barack Obama administration, using the authority of the Affordable Care Act, with a narrow exemption for faith groups and religiously-motivated employers. The Donald Trump administration expanded the religious exemption last October.  
"Under the HHS mandate, religious employers were given no real choice: They had to either comply and abandon their religious freedom, or resist and pay severe fines for their faith. this mandate to protect the colleges' religious freedom," said Gregory S. Baylor, Senior Counsel at Alliance Defending Freedom, which represented the two colleges.
The court also issued a judgment that declares the mandate to be in violation of federal law.
The court stated that "Plaintiffs have demonstrated, and Defendants now concede, that requiring Plaintiffs to comply with [the HHS mandate], to the extent such compliance contradict[s] Plaintiffs' religious beliefs, violates their rights protected by the Religious Freedom Restoration Act …."
As the five-year legal challenge ended for Dordt College on Tuesday, its president Erik Hoekstra released a statement.
"This final resolution provides Dordt with the continued freedom we have always enjoyed — specifically, to decide on the basis of our deeply held religious beliefs the type and scope of covered services within the health plan we offer to our employees," he said.
"While this case was about health care coverage, we took this journey to assert our contention about religious expression more generally, believing that if we allowed government to over-assert in this area now, any future over-assertions in other areas would be more difficult to defend without this result," Hoekstra said, according to Sioux City Journal.
In a lawsuit filed in U.S. District Court in Sioux City in 2013, the colleges had argued that the requirement to provide coverage of abortion drugs violated their religious beliefs.
Recently, two other federal district courts issued similar orders for four Christian universities in Oklahoma, a Christian college and seminary in Indiana and a Christian university in California.