ABC's Biblical 'Soap Opera' 'Of Kings and Prophets' Blasted as 'Extraordinarily Violent,' 'Sexual'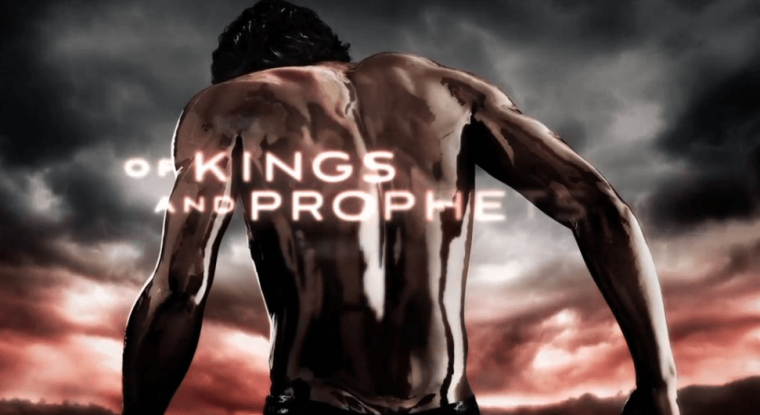 ABC TV network is set to debut the risque "soap opera"-like drama "Of Kings and Prophets," a series with graphic sex and violence said to be inspired by the Bible's Old Testament that has prompted the Parents Television Council to issue a warning to advertisers.
"We are urging each potential sponsor of 'Of Kings and Prophets' to carefully weigh whether an 'extraordinarily violent' and 'sexual' broadcast TV show that has been compared to an explicit premium cable TV show is truly a good fit for their corporate image," said PTC President Tim Winter in a statement Tuesday. "TV shows that are filled with sex and violence will only remain on the public airwaves as long as advertisers are willing to sponsor them. We urge companies to use caution when considering whether or not to advertise on this show … "
ABC execs admit that they're intentionally pushing the limits with the new series.
"We're going to go as far as we can," showrunner Chris Brancato recently told The Hollywood Reporter about "Of Kings and Prophets."
"This story is an Old Testament [story that's] violent [and] sex-drenched. It's one of the world's first soap operas … You will watch a show that is tasteful but that also tells the story you can read if you want to pick up the Bible."
In early January, ABC debated internally about how much sex and violence it would include in the broadcast version of the series, and contemplated showing two versions — one for network TV and an edgier version online, according to Variety.
One of the show's creators, Adam Cooper, recently told Variety, "We have more leeway with online content. For instance, how much skin or sexuality we can show. I think we can show it in its pure form [with an online version], but I think we're really talking about subtle distinctions."
Besides the amount of sex and violence, the show's creators, Adam Cooper and Bill Collage, also considered cast diversity. The creative duo were the co-writers of Ridley Scott's 2014 film "Exodus: Gods and Kings," which stirred controversy due to its casting of all-white actors as Egyptians in lead roles.
"We were pretty bruised by how that came out, the criticism about whitewashing is something that matters to us very much," Cooper told Deadline in January. When it comes to "Of Kings and Prophets," he said, "We look for the best cast possible. We do it with an eye toward diversity, but also with finding the best cast possible."
"Of Kings And Prophets" debuts March 8.
View a trailer for the series below: