Oklahoma Horror: Muslim Who Tried Converting Colleagues Beheads Woman, Stabs Another After He Is Fired From Job
Oklahoma Horror: Muslim Who Tried Converting Colleagues Beheads Woman, Stabs Another After He Is Fired From Job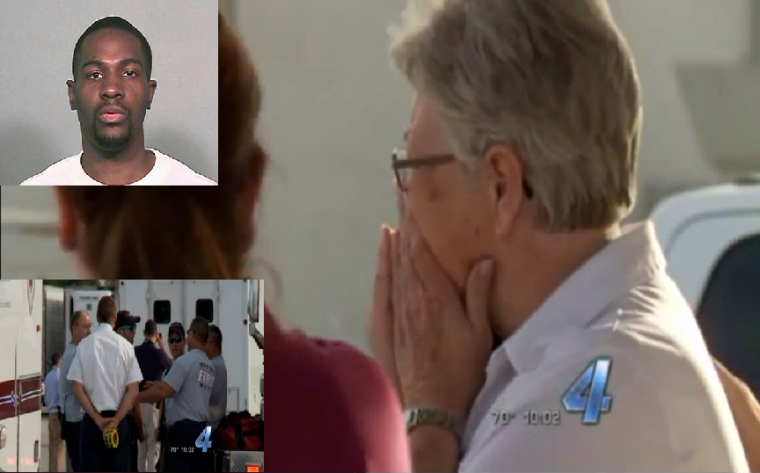 An Oklahoma man who recently converted to Islam and had been trying to convert some of his co-workers reportedly went on a murderous rampage, beheading one woman and stabbing another shortly after he was fired from his job at a food processing plant.
Sgt. Jeremy Lewis of the Moore Police Department told CNN that the man, Alton Alexander Nolen, 30, was fired from his job Thursday just before he went on the rampage.
"He was terminated. He drove to the front of the business, running into a vehicle, exited his vehicle, entered the business where he encountered the first victim, Colleen Hufford, 54, and began assaulting her with a knife. He did kill Colleen and he did sever her head," said Sgt. Lewis.
During a Friday press conference Lewis confirmed that Nolen had been trying to convert his co-workers to Islam.
"After conducting interviews with co-workers of Nolen's, information was obtained that he recently started trying to convert some of his coworkers to the Muslim religion," said Lewis, who explained that the FBI has been called in to help with the investigation.
"Due to the manner of death and the statement of co-workers and other initial information that investigators have gathered, we requested the assistance of the FBI in conducting a background investigation into Nolen," he added.
U.S. officials, however, said there is no indication that the incident had any links to terrorism.
The second woman attacked by Nolen was identified as Traci Johnson. She's alive, thanks to the intervention of the company's chief operating officer Mark Vaughan, but she did sustain "numerous knife wounds," according to police.
Vaughan is an Oklahoma County reserve deputy and Sgt. Lewis praised him for stepping in and saving Johnson. She is in stable condition at a local hospital.
"This off-duty deputy definitely saved Traci's life," said Lewis. "This was not going to stop if he didn't stop it. He's obviously a hero in this situation. It's very tragic that someone did lose their life, but it could have gotten a lot worse. This guy was definitely not going to stop. He didn't stop until he was shot."
Nolen, who was shot twice, is expected to survive.