Oklahoma Republicans Act to Legalize Ten Commandments Monuments on Public Property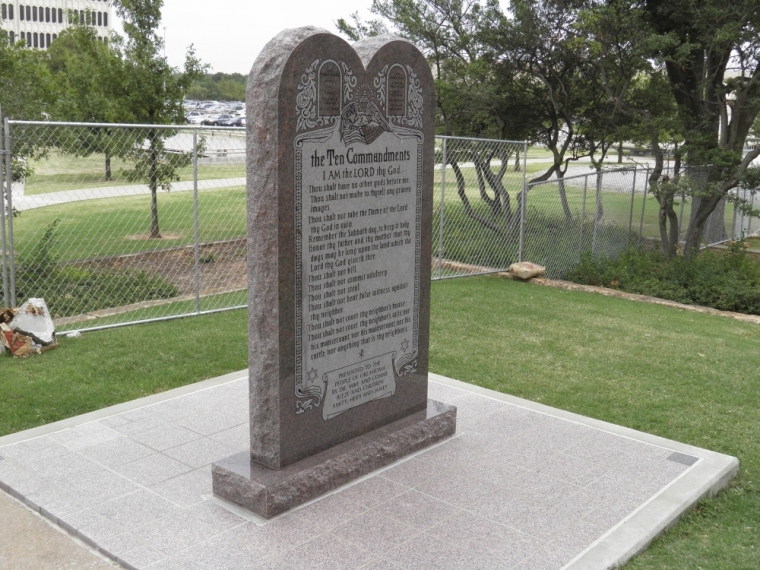 Oklahoma is one step closer to approving a bill that would allow for the Ten Commandments to be displayed on public property alongside other historic documents.
House Bill 2177 passed the General Government Oversight and Accountability Committee last week in a vote of 7-1 and will get a hearing in April.
Introduced by Republican Representative John Bennett, HB 2177 allows for public buildings to display the Decalogue alongside other historical documents including the Magna Carta, the Mayflower Compact and the Declaration of Independence.
"Every county, municipality, city, town, school or any other political subdivision is authorized to display, in its public buildings and on its grounds, replicas of historical documents including, but not limited to, the Ten Commandments, Magna Carta, Mayflower Compact, Declaration of Independence, United States Constitution, Bill of Rights, Oklahoma Constitution and other historically significant documents in the form of statues, monuments, memorials, tablets or any other display that respects the dignity and solemnity of such documents," reads the bill.
"The Ten Commandments, Magna Carta, Mayflower Compact, Declaration of Independence, United States Constitution, Bill of Rights, Constitution of the Great State of Oklahoma, and other such historically significant documents are treasures that should be displayed proudly and resolutely in public buildings and on public grounds."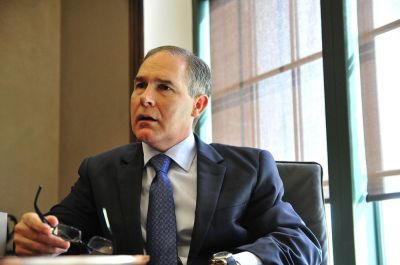 HB 2177 also states that if any such display is the subject of a lawsuit, "the Oklahoma Attorney General is authorized to prepare and present a legal defense of the display."
Republican Representative Rick West, a cosponsor of the bill, said in a statement published by local media on Wednesday that including the Decalogue in the group of displayed documents was consistent with American history.
"Our founding fathers were religious men who took into account Judeo-Christian beliefs when they formed this great nation, and many of the Ten Commandments are already contained in our country's system of laws," stated Rep. West.
"It only makes sense that we would include such an important piece of our past as part of the historically significant documents."
HB 2177 comes months after Oklahoma voters rejected a referendum proposal that if passed would have amended the state constitution to allow for Ten Commandments displays on public property.
Known as Question 790, the measure sought to remove a state constitution provision that barred state resources going to religious purposes.
The referendum came in response to a state supreme court decision removing a Decalogue display from Oklahoma City capitol grounds.
However, last November about 56 percent of voters rejected the proposed amendment, with many expressing concern that the amendment would have unintended consequences.
Church-State watchdog Groups like the Freedom From Religion Foundation have called on Oklahoma to reject HB 2177, arguing that the bill "would needlessly waste more taxpayer money on an issue that was already litigated."
"Please tell your state legislators to vote against a bill that could stealthily be used to install Ten Commandments monuments on public property," stated FFRF.
"Less than two years after the state lost a case at the Oklahoma Supreme Court over its display of a Ten Commandments monument at the Capitol, state Rep. John Bennett has introduced a bill that would land it back in court over the same violation."