Oldest Man in the World is New Yorker Aged 112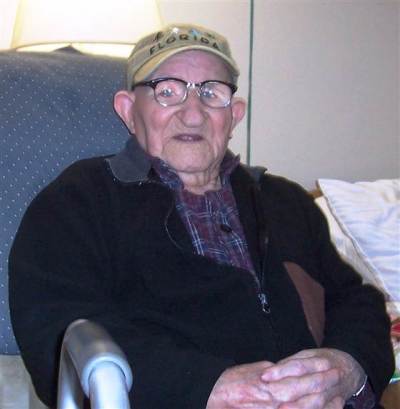 A New Yorker has become the world's oldest man following the death of a 116 year old Japanese man who previously held the record.
Salustiano Sanchez-Blazquez from Grand Island, N.Y, who is 112 years old, has been verified by the Guinness World Records as officially the new oldest man in the world.
The accolade has been handed to Salustiano following the death of Jiroemon Kimura on June 12.
Salustiano was born on June 8, 1901, in a village within the province of Salamanca, Spain, and reportedly has five great-great grandchildren and 15 great-grandchildren.
He is just three years younger than the oldest person in the world, who has been named by the Guinness World Records as Japan's Misao Okawa, a woman who is 115 years old.
Salustiano has explained that he moved to Cuba when he was just 17 years old to find work, along with his older brother and his friends. In 1920 he finally emigrated to the United States, where he has lived ever since.
Through his life he has worked in the coal-mines of Lynch, Ky., as well as in the Niagara Falls area in the construction industry, working with industrial furnaces. He continues to live in the Niagara Falls area.
Hi wife, Pearl, whom he married in 1934, died in 1988. They had two children together, 76 year old John, and 69 year old Irene. In total he has seven grandchildren.