Ole Miss Denies Censorship Claims After 'Too Christian' Christmas Becomes 'Hotty Toddy Holidays'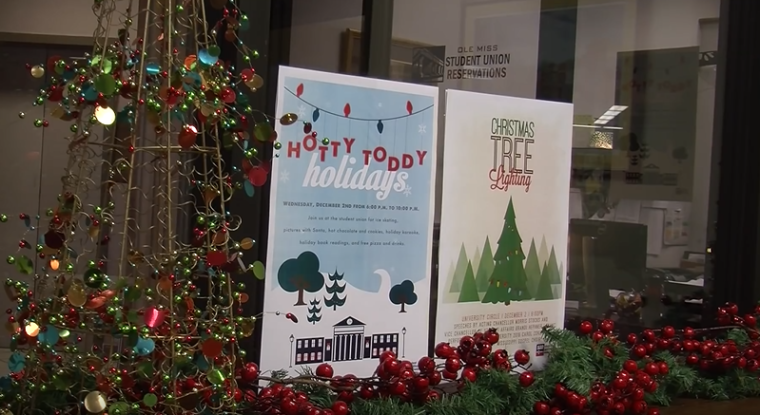 The University of Mississippi has denied that it's censoring an annual campus Christmas celebration because of it being "too Christian."
Various publications, including Breitbart, have reported that Ole Miss had changed the name of its annual "A Grand Ole Christmas" to "Hotty Toddy Holidays" because the former was "too Christian."
In a statement released Wednesday, university officials denounced the claim of anti-Christian sentiment, claiming that initial reports on the reasons for the changes were taken out of context.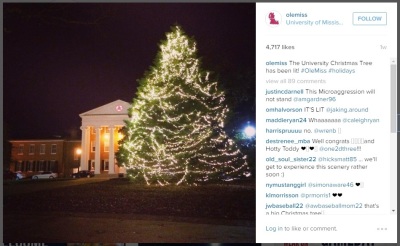 University Vice Chancellor of Student Affairs Brandi Hephner LaBanc explained in the statement that the student was misquoted by various sources.
"This is a 21-year-old student who wanted to make all students feel welcome and come to this annual event," stated LaBanc.
"It is unfortunate that these reports, including repetition of incomplete information on social media, have misrepresented the nature of the event and his intent as a Christian to welcome people of all faiths and backgrounds."
The Christian Post reached out to University of Mississippi officials but did not receive a comment from them by press time.
This year, Ole Miss did in fact decided to change the name of the annual "A Grand Ole Christmas" student celebration to "Hotty Toddy Holiday."
Breitbart and others drew from a quote by Kayp Maye, co-director of special events, in an interview with student media last week about the reasons for the name change.
"We really wanted to, kind of like, change the atmosphere from last year and that would explain the name change," said Maye.
"It connoted too much Christianity on campus and so we wanted to have more inclusive environment for the holidays this year."
A video of the interview, posted to YouTube by NewsWatch Ole Miss on Dec. 2, garnered several comments from people protesting the name change and Maye's statements.
"I suppose they have the right to do what they want, but pretending to be celebrating Christmas without including Christ is a misrepresentation of the holiday season," posted one commenter.
"The holiday is Christmas, the reason for the holiday is Christ Jesus our Lord. Matthew 10:33:
'But who so ever disowns me before others, I will disown before my father in Heaven.'"
In its statement the university countered that traditional Christmas events were held on campus as part of the seasonal observances.
"Last Wednesday night (Dec. 2), the Student Activities Association arranged for a gospel choir performance of 'Emmanuel' and 'We Wish You a Merry Christmas,' as well as a performance of 'O Holy Night' and 'Silent Night' by Miss University," stated Ole Miss.
"Students also organized an ice skating event at the Ole Miss Student Union and photos with Santa Claus, as well as pizza, sweets and hot chocolate. Interim Chancellor Morris Stocks 'lit' the Christmas tree."
Morris Baker of the campus' Baptist Student Union chapter told CP that he did not consider the matter to be that significant.
"Since this event was something that originated with the university in the first place, they have the right to do what they want with it," said Baker.
"I do not look to the university for their endorsement or lack thereof regarding the proper way to celebrate Christmas."