Olympic Athlete Lolo Jones Talks About Guarding Her Heart, God Protecting Her From Bad Relationships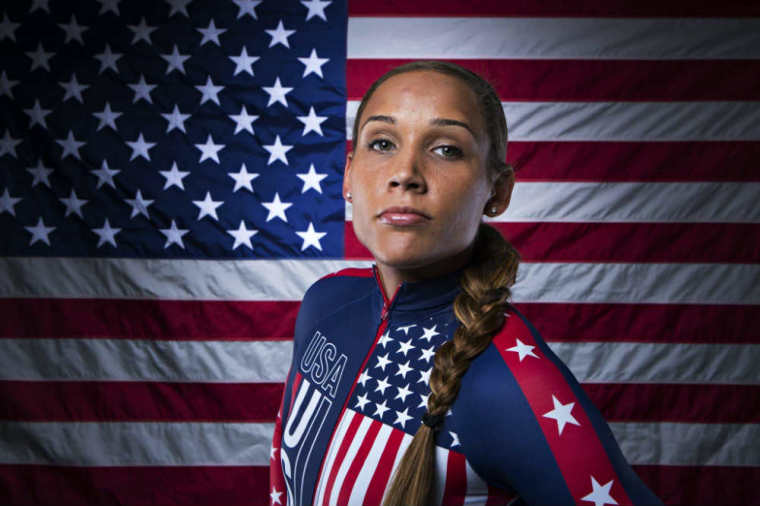 Lolo Jones is not afraid to express herself candidly about matters of the heart and did just that on her Twitter page recently.
Jones, the 32-year-old Olympic track and field athlete who also added bobsledding to her resume, has made jokes about being single in the past. Now she is admitting that letting go of no good relationships are not always easy.
"Guard your heart," Jones wrote. "In the moment I'll be confused and hurt when relationships don't work out but as time passes I see God was simply protecting me from you."
The Christian athlete has expressed her opinion about love and relationships in the past, even during times it seemed unpopular to do so. Last Feb., she told social media followers that it was immoral to watch the movie "50 Shades of Grey," since it is a movie centered around a sadomasochistic relationship between a young college student and a business mogul.
Jones insisted if God outlined the need to think of the things listed in the passage, there was no need to glamorize the sexual acts featured in the popular erotic genre that has been a cause of debate for some in the Christian community. She went on to respond to three groups of naysayers who she received backlash from concerning her comments against the movie. One of the groups of people she called "Haters group 1" questioned the athlete speaking on the matter from a virgin's perspective.
"I've also never been obese, but I know the sincere health risks to being overweight. There are tons of statistics on how damaging porn, premarital sex and cohabiting are prior to marriage, completely unrelated to Christianity," Jones wrote, addressing her critics. "I believe that my desire to remain pure is perfectly in line with God's best for my life. I also believe it eliminates the confusion that comes with being bonded, tied to multiple men while searching for The One."