Omarosa Preaches Final Sermon Amid Protest Before Joining Trump Administration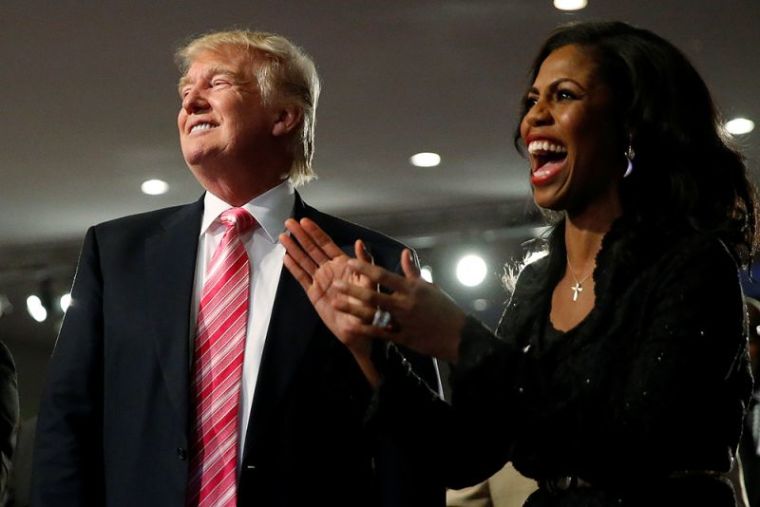 Omarosa Manigault delivered her final sermon as an assistant pastor for Weller Street Missionary Baptist Church Sunday, before she heads across the country to work for President Donald Trump.
Manigault has been named director of communications for the Office of Public Liaison under Trump. According to CBS Los Angeles, she thanked God for the new position while preaching at the Los Angeles, California, church for the last time.
"People packed the church for the sermon which didn't make mention of President Trump directly, but Omarosa did give praise to a higher power for getting her the position," CBS reported.
However, Manigault's last sermon after 10 years in the church didn't go off without a hitch. Outside of the place of worship, people protested Trump.
"It's antagonistic to bring a member of the Trump Administration into this neighborhood that is disproportionately affected by Trump's executive orders," one protester told CBS.
Manigault, 43, once worked for Vice President Al Gore during the Bill Clinton administration. While she may be best known for her stint on Trump's former show "The Apprentice," Manigault has also spoken about God being a priority in her life for some time.
"I entered seminary about five years ago so it's been a long journey for me. Everybody wishes to find a calling in his or her life and I'm just so glad to figure out what God's mission for me is," Manigault told Essence in 2013. "I've discovered my true passion and that is truly being a messenger for God."
The ordained minister and reality television show personality said she is focused on following what God has in her path.
"Right now I'm being obedient and allowing Him to guide me, which is so different than anything I've ever done in my life because I've always been so ambitious and a go-getter," she told Essence. "But listening to what God tells you He wants you to do is incredible."