On the Passing of Elisabeth Elliot and Anne Nicol Gaylor, Two Women With Polar Opposite Worldviews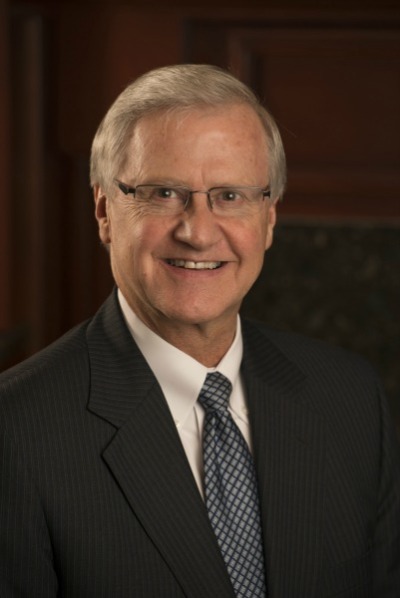 Two prominent women. They were both 88 years old, well known and highly respected in their spheres, yet they held two completely different worldviews. When they died 24 hours apart, I couldn't help but consider how these two women, so much alike in their tenacity, passion, and commitment, had given their lives over to polar opposite causes.
Anne Nicol Gaylor, co-founder of the Freedom from Religion Foundation, died June 14, 2015 and Elisabeth Elliot, Christian missionary, speaker and author, died the next day on June 15.
Anne Nicol Gaylor led an organization that claims to be the largest group of atheists and agnostics in our nation. She was an ardent advocate for abortion rights and a fearless defender of the separation of church and state, citing religion as the root cause of women's oppression. She was the author of the 1975 book, Abortion Is a Blessing. Her foundation has filed suit, often unsuccessfully, to keep Nativity scenes and the Ten Commandments off government property, to prevent White House faith-based initiatives, and to stop faith-based programs in education, health care and criminal justice systems. In Gaylor's obituary, Ellery Schempp was quoted as saying "… she helped make nonbelief respectful" (Meg Jones, Milwaukee-Wisconsin Journal Sentinel, June 15, 2015).
Elisabeth Elliot has been described as one of the most influential Christian women of the 20th century, making belief respectful not only in her own life, but in countless others as well. Eleven years as a missionary in the South American jungles … thrice married, twice widowed, mother, author, teacher, speaker, and keen intellect, Elisabeth Elliot witnessed God's grace in her gifted, giving life even after experiencing many painful life changes. Troubles and triumphs alike served only to strengthen her faith. Having lived through great loss, she taught on God's grace in the midst of hardship, reminding us with every word that the sweetest things in this world today come to us through tears and pain.
A prolific author, her books include Through Gates of Splendor, Let Me Be a Woman, Passion and Purity, Discipline-the Glad Surrender and more. Several of Elliot's books are listed among the top 50 books that have shaped evangelicalism. Relentlessly rooted in principles of Scripture, she guided others on family, marriage, motherhood, widowhood, true liberation, truth-telling, the shock of self-recognition, the generation gap, discipline, housework, love, nature, endurance, faith, patience, hope, courage, and women's roles in ministry. She was unfazed by the trends of the day.
Elliot came to worldwide notice as the young wife of missionary Jim Elliot, who in January 1956, along with four other evangelical missionaries, was speared to death in the jungles of eastern Ecuador by Waorani (Auca) natives. Two years later Elisabeth Elliot and her young daughter, Valerie, would live among the very Indians who had killed her husband, sharing their way of life and learning their language so the Bible could eventually be translated into their own language.
Upon hearing of her death I went to my library to find all her books passed down from my mother. As I paged through each one, each page had underlined words and notations, so many that in places it was hard to read the original words. My mother, a Bible teacher in her own right, was significantly influenced by Elisabeth Elliot's writings and shortly after Jim Elliot's death in 1956, sent his young widow a poem entitled "The Net" by Sara Teasdale, thus beginning a lifelong correspondence. With age and dementia taking its toll, Elliot's husband continued writing to my mother on her behalf. Elliot's last letter arrived in March 2014, the very week of my mother's death.
Elisabeth Elliot leaves behind a singular example of Christian constancy for all to follow. She used her gifts and her experiences as a wife, mother, widow, and missionary to bring the life-giving message of salvation in Christ to countless women and men around the world. In her own words, "I have one desire — to live a life of reckless abandon for the Lord, putting all my energy and strength into it." I think she did just that, fulfilling the words of her late husband Jim, "When the time comes to die, make sure that all you have to do is die."
This article was originally published in Echo, a Lancaster Bible College magazine.
Dr. Peter W. Teague is president of Lancaster Bible College, and co-founder and president of Jessica and Friends Community, a faith-based organization offering services and supports to individuals with autism and intellectual disabilities.