One Million Moms Protests Disney Channel's 'Good Luck Charlie' for Lesbian Characters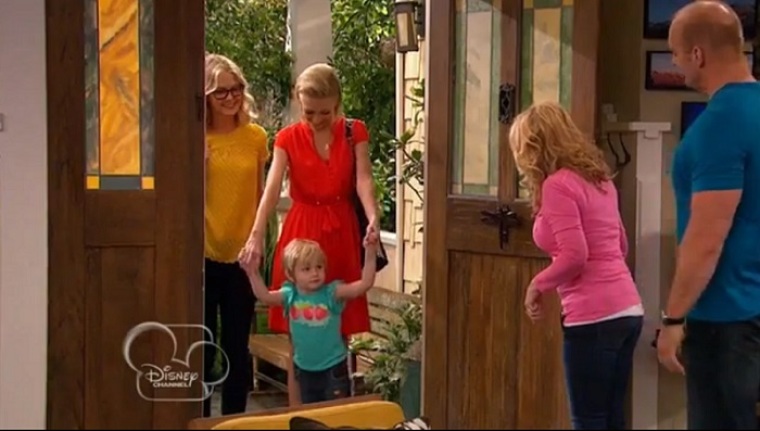 The activist group One Million Moms is taking aim at Disney for its storyline on "Good Luck Charlie" which recently saw the debut of lesbian parents. The organization has called upon Disney to "avoid controversial topics that children are far too young to comprehend."
Last week it was revealed that a character on "Good Luck Charlie" had lesbian parents, which was a first for the Disney Channel. Creators wanted to open minds and "be relevant to kids and families around the world and to reflect themes of diversity and inclusiveness," a spokesman told TV Guide.
One Million Moms, however, is upset that the show would feature such a theme and claims that Disney "should stick to entertaining, not pushing an agenda. Disney has decided to be politically correct instead of providing family-friendly programming," a statement from the organization read. "Conservative families need to urge Disney to avoid controversial topics that children are far too young to comprehend."
"This is the last place a parent would expect their children to be confronted with topics that are too difficult for them to understand. Mature issues of this nature are being introduced too early and too soon, and it is extremely unnecessary," the statement explained.
"This particular storyline was developed under the consultancy of child development experts and community advisors," the Disney Channel spokesperson explained.
The Disney Channel's decision was made and announced last summer, garnering support from several in the public, including actress Evan Rachel Wood and a former Disney star known as Miley Cyrus.
"I commend Disney for making this step into the light of this generation," Cyrus tweeted back in June. Her message received over 1,600 retweets, meaning that it was shared with that many people in addition to her numerous followers.
One Million Moms is known for leading various campaigns against organizations it feels goes against morality. In the past, One Million Moms has protested against Disney, K-Mart, and NBC.