Ontario Seeks Redefinition of Family; Mother, Father Replaced by Up to 4 'Parents'
Fathers Can Absolve Themselves of Parental Responsibilities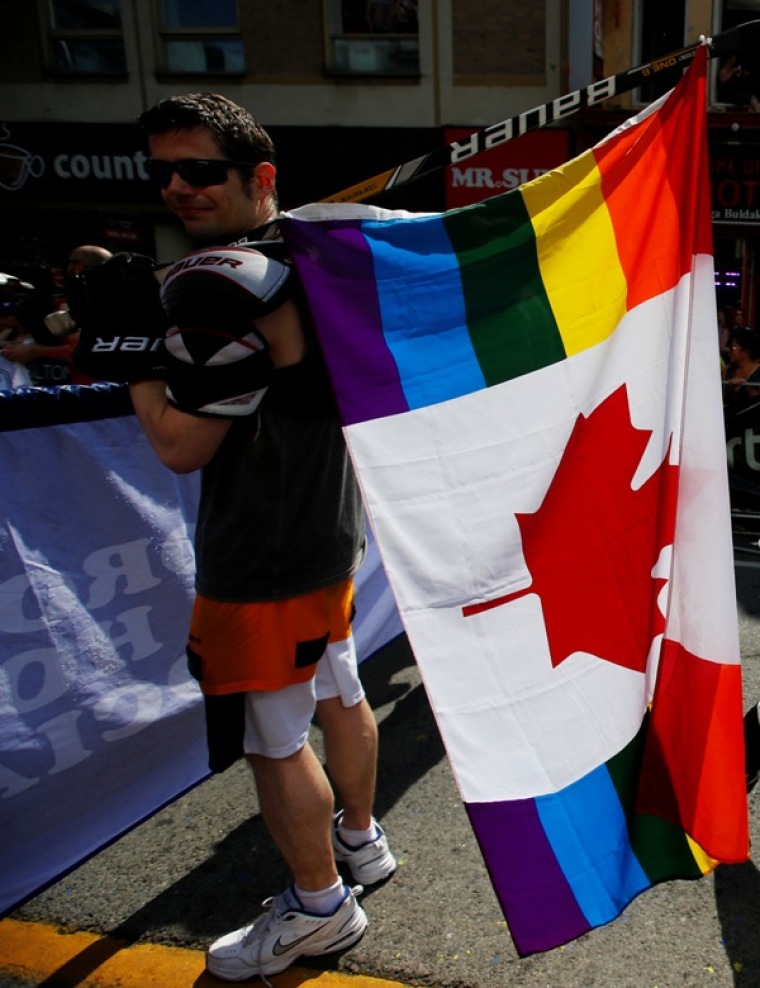 The Legislative Assembly of Ontario is quickly pushing a bill that would make it so that children could have up to four legal parents and would also give biological fathers the right to absolve themselves from being listed on a child's birth certificate just by signing a waiver, critics are warning.
Bill 28, the LGBT All Families Are Equal Act, was introduced on Sept. 29 and seeks to give non-biological parents the right to be listed on a child's birth records as a "parent" without having to spend thousands on adoption and legal fees to be legally recognized as legal guardians.
As the bill is supported by Ontario Premier Kathleen Wynne and has quickly advanced to the Standing Committee on Social Policy, opponents argue that the legislation "turns on its head the former understanding of 'family,' which consisted of individuals united by marriage, blood and adoption."
In order to accommodate for same-sex couples and the changing definition of marriage, the bill lists a number of circumstances when the terms "mother" and "father" should be replaced with terms like "birth parent" and "parent."
Charles McVety, the president of Canada Christian College, said in an interview with the Toronto Sun that the bill removes the word "mother" 17 times, while removing the word "father" 23 times.
"The premier is re-engineering the family," McVety said. "The Act is amended by striking out the 'mother' and substituting it with 'birth parent' and 'father' with the word 'parent.'"
"Mothers are the bedrock of society and their love gives life," McVety added. "A mother can take the place of all others but no one else can take the place of a mother."
Additionally, the legislation allows for a birth parent to "enter into a pre-conception parentage agreement with one or more persons in which they agree to be, together, parents of a child yet to be conceived."
"Subject to the meeting of specified conditions, including that there be no more than four parties to the agreement, on the birth of a child contemplated by the agreement, any party to the agreement who is not otherwise a parent of the child also becomes a parent of the child," the legislation explains.
The social conservative nonprofit Real Women of Canada has spoken out strongly against the bill. Additionally, nearly 20,000 concerned individuals have signed an online petition condemning the legislation.
"Bill 28 provides among its provisions that a child may have four parents, allowing a partner of the same-sex couple who has no blood ties with the child to become the parent of the child automatically, without adoption," a statement from Real Women of Canada notes. "[S]perm donors (fathers) are no longer deemed to be a parent of the child conceived; apart from a surrogacy agreement, there is no reference to the relationship of an ovum donor (the mother) to the child; and 'mother,' 'father,' are no longer mentioned on birth certificates."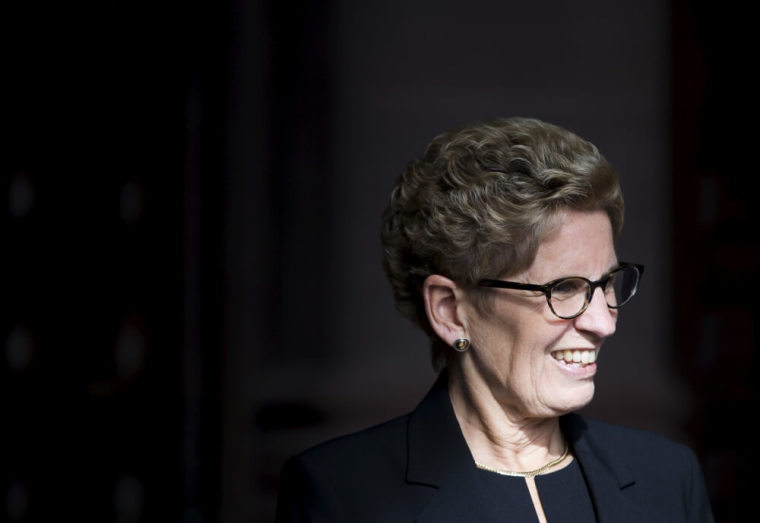 Clare Graham, a spokesperson for Premier Wynne, told the Sun that the bill merely updates legal wording to comply with the changes over the last decade since gay marriage was legalized in 2003.
"The reality is, family structures are diverse, and there are many people who need a doctor's help to have a baby," Graham said. "The definition of who is a parent in Ontario law hasn't been updated since 1978 — a lot has changed since then. Right now, that definition is too narrow and excludes parents of modern families."
Another aspect of this bill is that it could allow for a man to have sex with a woman, impregnate her and be able absolve himself from being listed as the father if he just signs a simple agreement with the mother, Toronto Sun columnist Joe Warmington wrote.
The bill states: "This section is deemed not to apply to a person who provides his own sperm for use in conceiving a child without the use of assisted reproduction if, before the child is conceived, the person and the intended birth parent agree in writing that the person providing the sperm does not intend to be a parent of any child conceived as a result."
Warmington argues that such a provision allows for "an agreement where a man is nothing more than a sperm donor — with no financial or emotional commitments."
"A friend of mine told me as a homosexual man, he has been 'assisting some of my lesbian friends' in having children by 'donating my sperm to them' without any middle player or corporation involved that 'allows them to conceive a child' without having to go through a sperm bank or with dealing with registering a father," Warmington wrote.
"In this scenario, prior to the Bill 28, this arrangement could technically force my friend to be a legal father," he explained. "But the new rules allow both the male and the female to agree to sign away his responsibility. It means he can help many female friends have children without repercussions."
Warmington adds that the legislation does not require the written notice to be notarized.
"Just write it on a post-it note before going to bed and you can sign away your responsibility as a father," McVety told Warmington. "It is sad that Bill 28 will allow a man to write an agreement before sex that absolves himself of paternal responsibility."