Oprah Shares Pictures From Beyonce Interview, Attends Singer's Documentary Premiere (PHOTO)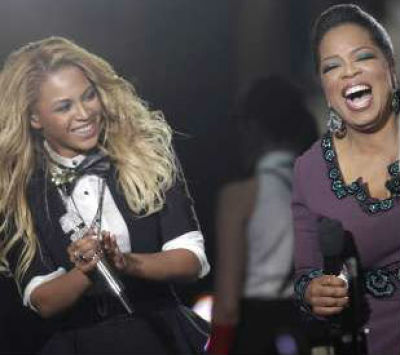 Oprah Winfrey interviewed Beyonce on Tuesday just hours ahead of the singer's self-produced documentary film premiere. She revealed that the pair had a lot of "fun" during their candid discussion.
The media mogul, who has interviewed the Grammy award-winning singer at least three times before, had been tweeting her excitement all week because she had been trying to secure the interview for several months.
"Can't wait to talk to @Beyonce. Special #NextChapter on OWN Saturday night 8/7c," Oprah tweeted Feb. 10.
"Hello NYC..view from Gge Washgtn. bridge headed to Manhattan to talk to @Beyonce. So happy she said Yes," she tweeted on the day of the interview.
Oprah, 59, shared exclusive photos from the interview on Tuesday afternoon and hours later she was photographed alongside Beyonce, 31, on the red carpet at the film premiere for "Life Is But A Dream."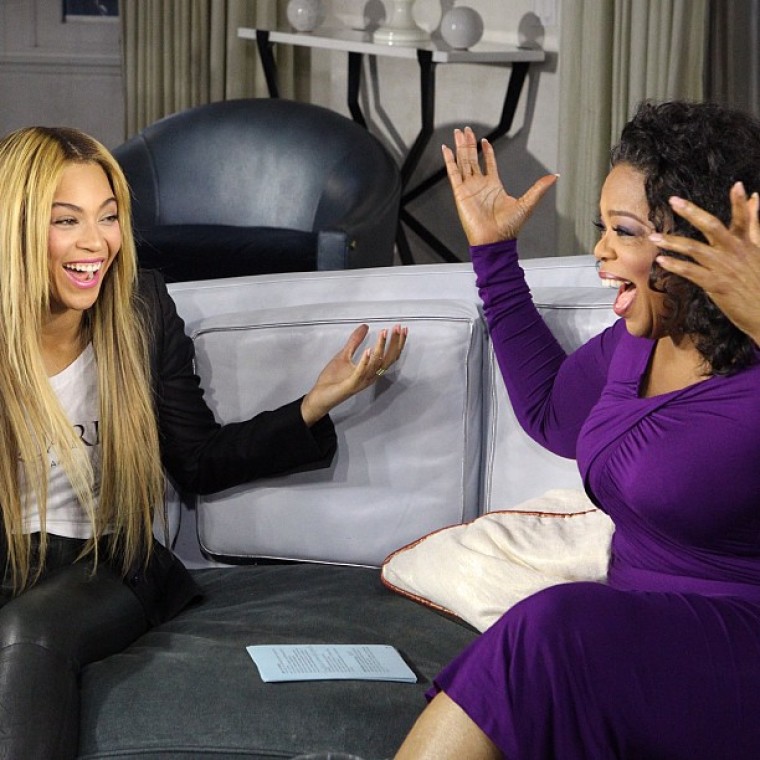 The documentary will reportedly give viewers an up close ad personal glimpse into the life of one of the world's biggest names in music. The singer, who is usually notoriously protective when it comes to her private life, will finally open up about certain aspects of her private life including family relationships, marriage and motherhood.
"I always battle with how much do I reveal about myself," Beyonce says in a trailer for the documentary. "People see celebrities, and they have money and fame, but I'm a human being. I cry. I get scared. I get nervous just like everyone else."
Also in attendance at Beyonce's star-studded documentary film premiere was the singer's husband of five years Shawn "Jay-Z" Carter, comedian Chris Rock, actress Angela Bassett and many others.
TO SEE PHOTOS FROM BEYONCE'S DOCUMENTARY FILM PREMIERE CLICK HERE
"My story has never been told— no one really knows who I am.... This movie has healed me in so many ways...It makes me want to cry," Beyonce recently told Vogue magazine's Jason Gay while fighting back tears. "I'm sorry, I'm very passionate about it, and it just feels good."
Oprah's interview with Beyonce airs on Saturday Feb. 16 at 8/7c on the OWN network.