Oprah Winfrey Calls 'Greenleaf' Copyright Lawsuit 'Frivolous,' Files Motion to Dismiss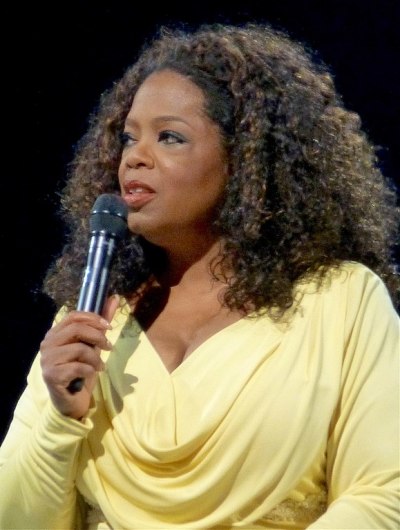 Oprah Winfrey has asked a California federal court to dismiss a copyright lawsuit that claims OWN drama "Greenleaf" was lifted from a couple's proposed TV series. 
"This is a frivolous lawsuit brought by plaintiffs who either do not understand copyright law or who are pursuing it notwithstanding its manifest lack of merit," said the motion filed on behalf of Winfrey, OWN, Lionsgate and writer Craig Wright, among others.  
The copyright lawsuit in question was filed earlier this year by Pastor Lester Eugene Barrie and Shannan Lynette Wynn, and it alleges that the OWN series features elements and ideas taken from their project, which was known as "Justice & Glory."
Barrie and Wynn say in the lawsuit that they submitted a treatment of "Justice & Glory" to Winfrey and the other defendants named but were informed that it was rejected, The Wrap reported. The plaintiffs also claim that their submission was "produced and exploited by Defendants under a different name: 'Greenleaf.'"
The two plaintiffs also pointed to similarities between their project and the OWN series, such as the main setting and the story centering around an "African-American family dynasty and their sprawling megachurch."
Months after the copyright lawsuit was filed by Barrie and Wynn, Winfrey and her lawyers are firing back with their own court filing.
The motion to dismiss, submitted to the U.S. District Court for the Central District of California - Western Division, argues that the only similarities in the two series is that they "involve a church leader and his family." 
"Justice & Glory is a story about a young, white, atheist, promiscuous U.S. Senator investigating the world-famous leader of an international mega-church, who may have been involved in the murder of the Senator's mother. Greenleaf is about a single mother returning to her father's local, African-American ministry in Memphis, Tennessee after the suicide of her sister, and who seeks to prove that her uncle is a serial child molester," the motion states.
"Plaintiffs do not understand (or intentionally disregard) that general plot ideas (a mysterious death, a closeted gay character) and familiar stock themes (e.g., a corrupt church, infidelity, good versus evil) are not protected. Superficial similarities and abstract commonalities do not constitute infringement. The differences between Plaintiffs' treatments and Greenleaf are profound, palpable, and immediately recognizable even upon a cursory review of the works. There is a complete absence of expressive similarity. It is not even a close case."
The defendants also pointed out in their response that Barrie and Wynn did not attach the treatments of their project to their complaint. 
"If they did, it would be readily apparent that the lawsuit has absolutely no merit," Winfrey's attorneys argue.
ABC and Ayo Davis, other defendants named in the suit, also filed a response. They too described the lawsuit put forth against them as "frivolous."