Oprah Hopes Upcoming 'Greenleaf' Megachurch Drama Leaves Viewers on 'Edge of Their Pews'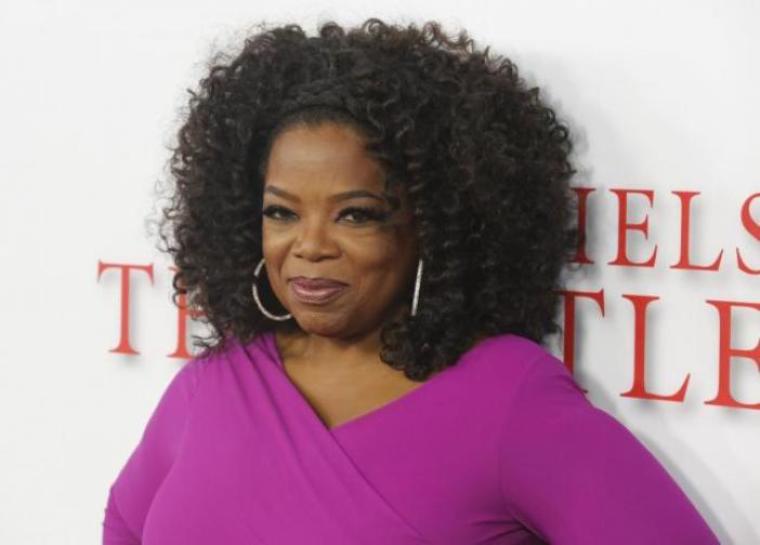 Oprah Winfrey will soon shine the light of her influential brand on the American megachurch in her upcoming OWN scripted drama "Greenleaf," a series that's set to premiere this summer.
A compelling trailer posted on social media last week introduces audiences to the Greenleaf family and its patriarchs, James Greenleaf (Keith David) and Mae Greenleaf (Lynn Whitfield) — the bishop and first lady of Calvary Fellowship World Ministries, a couple whose righteous personas might only be a thin veneer. When their estranged "prodigal daughter" Grace Greenleaf, played by Merle Dandridge, returns home — after 20 years away — following the mysterious death of her sister, Faith, she uncovers the family's hidden sins and secrets.
The tension-filled trailer gives viewers a hint of James Greenleaf's darkside when he says in a close-up,"If I thought your Uncle Mac did anything, you think he would still be alive?"
Winfrey, the show's executive producer along with "Lost" and "Six Feet Under" writer Craig Wright, and Clement Virgo, plays nightclub owner Mavis McCready and stars alongside Emmy Award-winning actress Lynn Whitfield ("Eve's Bayou," "The Josephine Baker Story") — one of television and film's most underutilized acting talents. Whitfield and Dandridge were among the first actors cast in the upcoming series, according to Deadline.
McCready is Mae Greenleaf's sister, and in a scene from the trailer conflict between the two siblings reaches a boiling piont when Whitfield's character calls Winfrey a "childless whore."
"When I first read the script, I instantly felt an affinity for the characters and loved Craig's creative vision for a fictional drama on an epic scale," said Winfrey in a statement on the OWN website. "This show is going to be a fun ride and will hopefully have viewers on the edge of their pews week after week."
Executive producer Craig Wright counted it a blessing to be working with Oprah. "To tell this potentially explosive story with Oprah, a partner who has as much respect and affection for the church as I do, whose entire body of work is infused with what I would call a faith-based humanism, is a once-in-a-lifetime opportunity. A blessing, even."
With Clement Virgo also at the director's helm, "Greenleaf" will mark Winfrey's return to scripted TV and her reunification with Whitfield since Winfrey's role in the 1989 ABC series about the lives of black women living in an inner city housing project, "The Women of Brewster Place."
"Greenleaf" premieres at 10 p.m. ET on Tuesday, June 21 on OWN.
Watch the teaser for "Greenleaf" below: